2022 Conservation in the West Student Photo Contest
The State of the Rockies project invites students to submit up to three photos and a description of each photo(s) taken from the Rocky Mountain West that reminds us why, how, and/or what conservation efforts are necessary to preserve and protect nature.  Students are required to describe how their photo submission(s) relate to a conservation topic covered by this year's State of the Rockies Conservation in the West poll.
This student event is made possible by funding from the William and Flora Hewlett Foundation and is sponsored by The Colorado College State of the Rockies Project.
Colorado College's 12th annual State of the Rockies Project Conservation in the West 2022 Poll released last month showed a spike in concern over issues like drought, inadequate water supplies, wildfires, the loss of wildlife habitats and natural spaces, and climate change among voters in the Mountain West. Those concerns align with continued strong support for pro-conservation policies.
The poll surveyed the views of voters in eight Mountain West states (Arizona, Colorado, Idaho, Montana, Nevada, New Mexico, Utah, and Wyoming), and found that 69% of voters are concerned about the future of nature, meaning land, water, air, and wildlife. Against that backdrop, 86% of Western voters now say issues involving clean water, clean air, wildlife, and public lands are important in their decision of whether to support an elected official. Voters in the Mountain West feel deeply connected to the outdoor landscapes that surround them. 88% of voters surveyed report at least one visit to national public lands like national parks, national forests, national monuments, and national wildlife refuges in the past year. Similarly, 93% report participating regularly in outdoor recreation activities such as hiking, camping, picnicking, bird and wildlife watching, biking, water sports, snow sports, hunting, and fishing. 74% say the presence of public lands in their state helps the local economy. At the same time, 48% of voters report making changes to where or when they recreated outdoors because of crowding, and 26% adjusted plans because of changes in climate like fires, less snow, or less water. 53% of voters view the loss of natural areas as a very or extremely serious problem.
Contest Winners
1st Place
Fraser Fire
Fraser, Colorado
Photo by Will Burdette, '22
A photo from the 2020 William's Fork fire near Fraser CO. The beautiful clouds are actually a huge bank of smoke. The photo captures the massive scale of more recent wildfires and reminds us we need to do more to preserve the environment.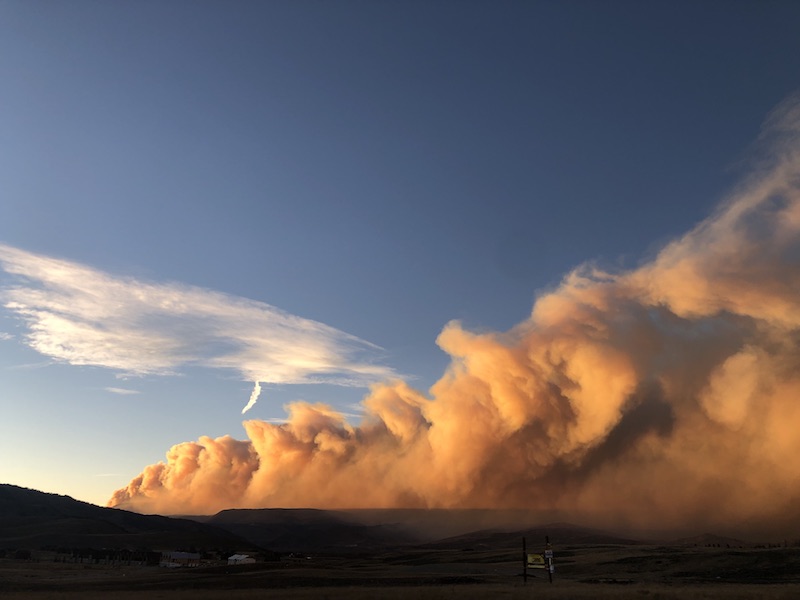 "Fraser Fire is a fascinating document of what are unfortunately becoming increasingly catastrophic events across the west. Rarely do we see the smoke clouds and standard clouds intersect in such a delicate way. This forward-looking perspective is something we have seen little of in the past but will be seeing much more frequently in the future." — Josh Raab
---
2nd Place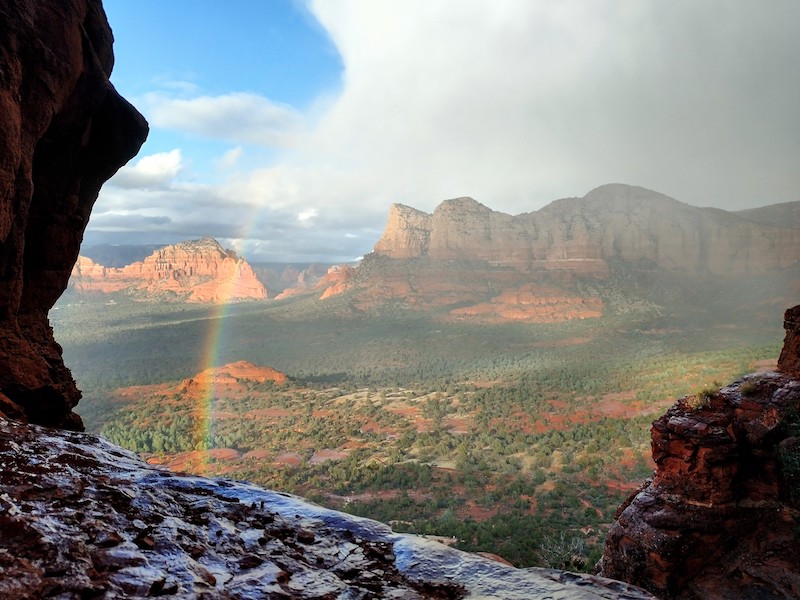 Red Rock Rainbow
Sedona, Arizona
Photo by Galileo Defandi Cho, '22
A rainbow splits the sky above Sedona, Arizona as a much-needed rain shower wets the red rock and earth below. Sedona is a prime example of a populous desert town with water usage that exceeds what can sustainably be provided. As the Southwest becomes drier due to climate change, towns like Sedona will have even less access to water than they currently do, forcing residents to either move or let their water usage cause exponentially more harm to the desert environment. Water is quickly becoming among the most valuable resources worldwide, and the Southwest United States, including Sedona, will be one of the first places to suffer.
"Red Rock Rainbow is an excellent well composed landscape photograph with beautiful light capturing a rain storm with the beauty of a rainbow in the dry environment of the American Southwest. The photograph and the accompanying text point out the coming issues of water deficits brought on by climate change resulting in diminishing precipitation in areas in the Southwest. The question remains, will there be enough precipitation from storms such as seen in this beautiful photograph to sustainably maintain water sources for human populations in the arid Southwest?" — Steve Weaver
---
3rd Place
Rocks are Mountains, Mountains are Rocks
Garden of the Gods, Colorado
Photo by Sidney Derzon, '23

Double-exposure film creates intentional imagery, combining different views. It slows down the image, showing the passing of time. This image was developed to show the contrast of mountains and rocks, juxtaposing the differences, but reminding me how they are so intertwined. Pikes Peak becomes the rock from Garden of the Gods. They were all created and are slowly chipping away.
"Rocks are Mountains is a unique representation of the Western Landscape and references this history of photography with film and overlapping exposures. It suggests a more poetic read of the mountains focusing on light, form, and the passage of time". — Andrea Wallace
People's Choice Winners
Popular Vote Winner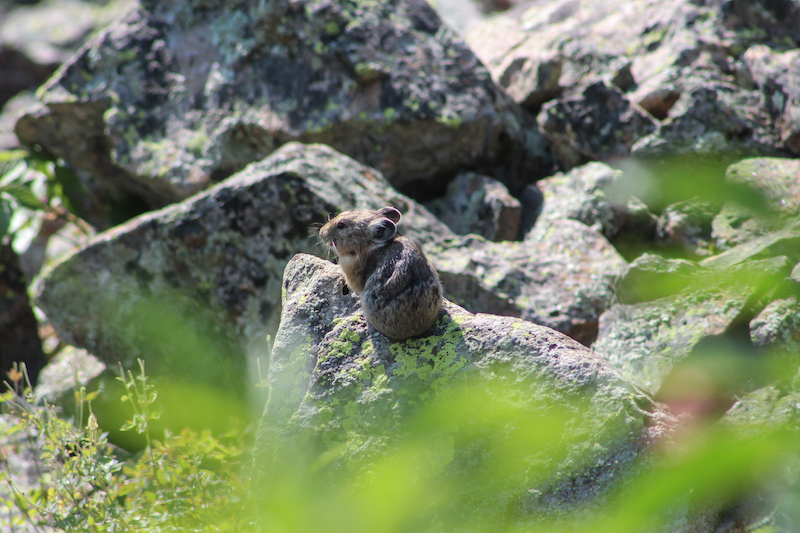 Pika
Gunnison National Forest, Colorado
Photo by Isabel DeVito, '24
---
1st Runner-Up
Fraser Fire
Fraser, Colorado
Photo by Will Burdette, '22
---
2nd Runner-Up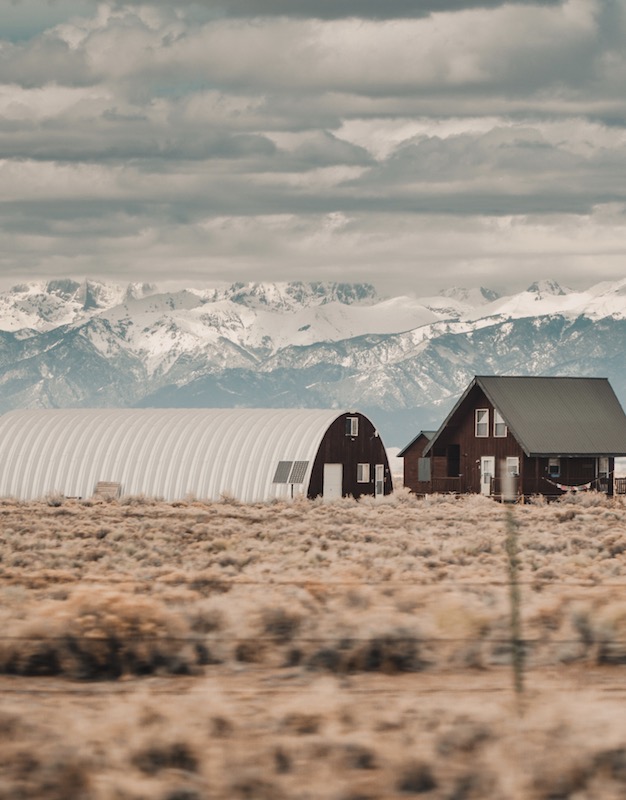 This Land
Southwest, Colorado
Photo by Laura Hoy
---
3rd Runner-Up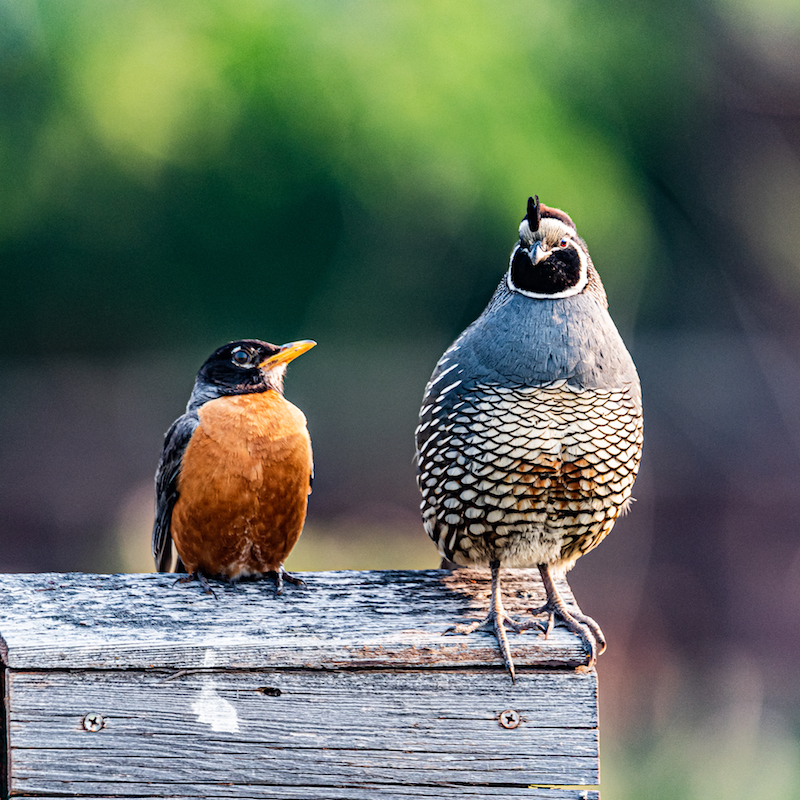 Brothers
SW Montana
Photo by Anil Jergens, '23
Meet the Judges
Josh Raab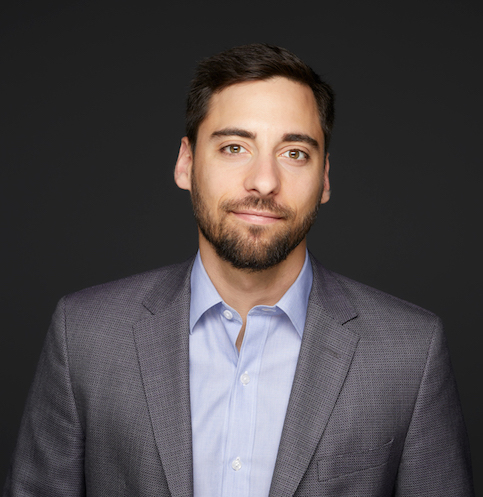 Josh Raab is the Director of Instagram at National Geographic. Previously, Josh worked at TIME as a Photo and Multimedia Editor. He has also been an adjunct professor at the International Center of Photography. Josh started out as a photographer covering the aftermath of the Boston Marathon bombings and Hurricane Sandy, then transitioned into editing by founding Jay Peg's Photo Pub., an online and print publication for emerging photographers.
Josh is participating on the judges' panel for the second time this year.
---
Andrea Wallace
Andrea Jenkins Wallace is the Vice President of Artistic Affairs and Artistic Director of Photography and New Media at Anderson Ranch Arts Center in Aspen, Colorado.  After completing an undergraduate degree in Communications Media, Andrea Jenkins Wallace received her M.F.A. from the University of Colorado Boulder. Before coming to the Ranch in 2008, she worked for over ten years in academia, holding tenure track appointments at Lake Forest College and Willamette University. She is often an invited speaker to colleges and universities including Pratt Institute, the University of Denver, and the University of South Florida. She has also been a featured speaker at the Denver Art Museum and the Stonewall National Museum. In 2021, Wallace co-taught a class entitled Photography, Race, and Gender at Colorado College. Her film, Rochell and Brian, a documentary about teenage pregnancy, premiered at the New York International Independent Film Festival. She exhibits nationally and internationally with numerous shows throughout the Americas, Europe, China, and the Middle East.
---
Stephen Weaver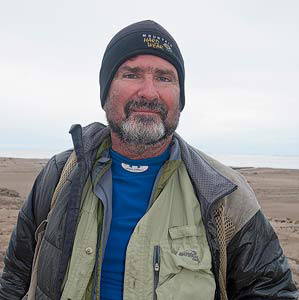 Stephen Weaver is an award-winning photographer with over 40 years of experience making images of the natural world. Formally educated as a geologist, Steve combines his scientific knowledge with his photographic abilities to produce stunning images that illustrate the beauty of the structure and composition of the earth and its natural systems.
Stephen grew up in Pennsylvania and from an early age developed a passion for nature and the outdoors. As an undergraduate geology student, he first visited the Rocky Mountains where he fell in love with the mountain environment and the wide-open grand landscapes of the West. Steve currently photographs throughout North America with a major emphasis on mountains, deserts, and prairie environments. He is particularly known for his evocative & artful images of grasses and the prairie environment.  View his work at Stephen-Weaver.com
Stephen is the creator of Colorado College's State of the Rockies landscape images exhibited across campus over the years.  He has been a member of the judges' panel for the past four years.