Benefits & Wellness Events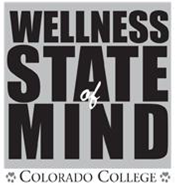 2022-2023 Wellness Events
Check back frequently as items will be added throughout the year!
---
NOVEMBER EVENTS
Emeriti Retirement Health Solutions
Emeriti and Aetna will review the Emeriti benefit and anticipated changes to the Aetna plans for 2023. If you are thinking about retirement you are encouraged to attend.
November 7, 2022 from 9:00 a.m. – 10:30 a.m., South Commons for Retirees
November 7, 2022 from 11:00 a.m. – 12:00 noon, South Commons for those thinking of retirement.
Presenter: Tim Lane. No presenter from Aetna.
Coffee, pastries, breakfast breads
JANUARY EVENTS
Wellness Bingo
To play, just get one (or both) of the Bingo cards from and complete the tasks in 5 squares in a row (horizontal, vertical, or diagonal) between January 16, 2023 – February 17, 2023 for entry into a drawing for fabulous prizes (like a Kindle, Apple Watch Series 3, Inflatable Stand-up Paddleboard, Neck Massager, etc.). Return completed cards to Gina Lujan by close of business on February 17, 2023. The drawing for the prizes will be held in early March. (Prizes over $50 are subject to taxes).
FEBRUARY EVENTS
Excel at CC – Addressing Employee Performance Issues In A Supportive Way
Brown Bag - Bring your lunch and join us for this brown bag presentation on Addressing Employee Performance Issues presented by Peggy Chase, ComPsych Representative. This session will help you foster positive relationships, distinguish between normal and abnormal workplace behaviors, addressing performance issues and offering resources to support employees.
February 22, 2023 from 12:00 noon – 1:00 p.m. in Bemis Great Hall
Presenter: Peggy Chase, ComPsych Representative
Drinks and light snacks will be provided. Register at Excel at CC
MARCH EVENTS
Excel at CC – Mental Health Awareness
Brown Bag - At one time or another, everyone experiences symptoms of mental illness. Too frequently the response to such symptoms in the workplace is confusion, fear, judgment, avoidance and outright rejection. This leads to a worsening of symptoms and a deterioration of performance. This training is designed to reduce the stigma associated with mental illness and to promote ways of supporting one another in the workplace.
March 16, 2023 from 12:00 noon – 1:00 p.m. in Bemis Great Hall
Presenter: Peggy Chase, ComPsych Representative
Drinks and light snacks will be provided. Register at Excel at CC 
APRIL EVENTS
Health Fair  – Bemis Great Hall
Wednesday, April 20, 2023 from 11:30 a.m. – 2:00 p.m.
Participating Vendors:
Arthur J. Gallagher (Benefits Broker)
CIGNA (Medical Plan)
Delta Dental (Dental Plan)
EyeMed (Vision Plan)
Hyatt Legal (Prepaid Legal Plan)
Farmers (Personal Property)
ComPsych (Employee Assistance Program)
The Standard (Life/Long-term Disability Insurance)
TIAA-CREF (Retirement Plans)
Nationwide Pet Insurance
MAY EVENTS
Excel at CC – Tools To Handle Stress
Brwon Bag - This Stress Management course focuses on specific, practical activities to reduce stress. Whatever happens to be causing your stress, these techniques can help you cope. By the end of this workshop, you will know techniques to reduce stress such as: Being Accountable: We often have choices we can make to reduce the causes and impact of stress. Engaging in Hobbies: We may be able to prioritize activities that renew us. Remembering Past Successes: We can focus on how we have survived previous stressful situations. Taking Breaks: Stepping away from a stressor can help us return to it in a more effective way.
May 9, 2023 from 12:00 noon – 1:00 p.m. in Bemis Great Hall
Presenter: Peggy Chase, ComPsych Representative
Drinks and light snacks will be provided. Register at Excel at CC.
JUNE EVENT
Bike to Work
On Wednesday, June 28, 2023, from 6am - 9am, Colorado College is partnering with the City of Colorado Springs for a city-wide bike to work day. Join us at the tented area on Worner Quad facing N Cascade Ave for free grab-n-go breakfast burritos, and a chance to win an E-Bike. To enter, stop by with your bike and scan the QR code to submit your info and digitally enter the giveaway! Bike to Workday encourages bicycling for personal and community health, alternative transportation, recreation and sustainability.
Grab-n-Go Breakfast Burritos, and an E-Bike Giveaway for CC Employees.
6/28/2023 6:00 a.m. – 9:00 a.m.
Tented area on Worner Quad facing N Cascade Ave.
---
Ongoing Wellness Events
Personal Financial Counseling Sessions
Ivana Stanisic, Senior Financial Consultant at TIAA-CREF will be on campus for one-on-one meetings with CC faculty and staff (at no cost to you!) to engage in a confidential discussion of your personal financial situation. She will explore ways to help you achieve your financial goals and increase your knowledge about investing.
Dates will be announced in the Digest.
Click Here to Register Online or call 800- 732-8353
---
TIAA Webinars
TIAA offers webinars on a variety of financial topics, with different options each month. Please check their schedule at http://www.tiaa.com/webinars.
---
Headspace Apps
Colorado College has purchased some licenses to Headspace apps as a small way to help reduce the stress or anxiety with the many and frequent changes that are occurring in our personal and work lives. To claim your copy, go to the Headspace enrollment page.
---