Recording Studios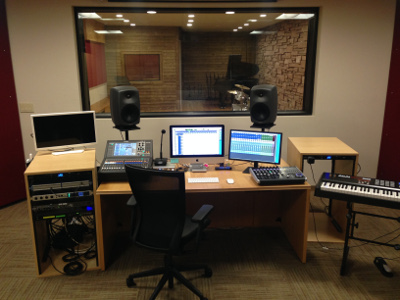 The Main Recording Studio is the flagship and central hub of CCs recording facilities. The control room doubles as a classroom for music technology classes while the live room is a controlled environment for making excellent recordings or hosting intimate concerts. With 24 channels of pristine Grace Designs preamps with analog to digital conversion, the studio can multi-track small to medium sized ensembles. The live room also has a smaller isolation room which has been carefully treated to provide a very dry room sound. Click here for a thorough description of the space and equipment.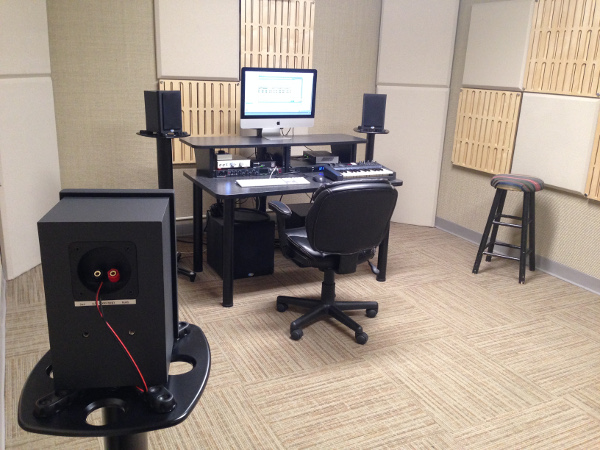 The Electronic Music Studio is a smaller studio perfectly suited to overdub recording, mixing and post-production work. This studio is equipped with 5.1 surround sound monitors making it the ideal space to work on film and video projects. The studio has custom acoustic treatment making it sound as great as it looks. For a detailed list of equipment and description of the studio click here.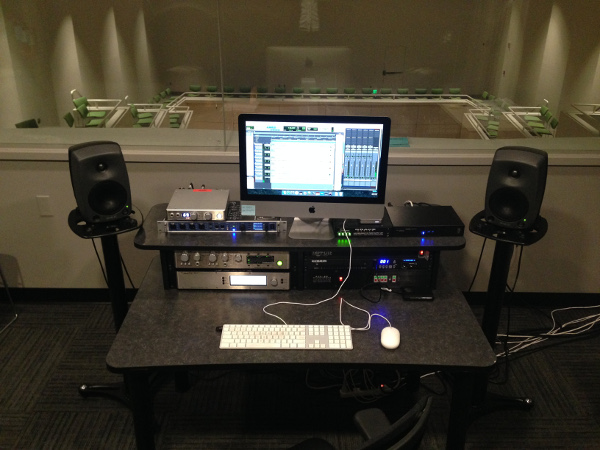 The Packard Hall Recording Booth has two rooms and doubles as the live sound/lighting booth and recording booth for Packard performance hall. Dedicated mics are hung from the ceiling and can be positioned using a motorized pulley system. These include 4 individual mics positioned around the stage and a stereo pair in the center. Packard hosts almost all of our student, faculty and visiting artist concerts. To take a deeper look at the specifics of the booth click here.
All three spaces share audio data via Audinate's bleeding edge Dante audio network protocol. A pan/tilt/zoom camera in the performance hall connects to monitors in all three spaces so the recording engineer in any room can see the ensemble on stage. From orchestras to chamber ensembles, gamelan ensembles to jazz combos, CC's recording facilities are the perfect place to learn about recording and music production.