President's Office Staff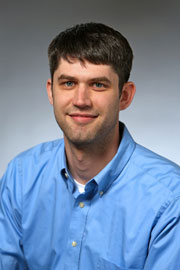 Ben Moffitt
Associate Director of Institutional Research, Office of Institutional Planning and Effectiveness
(719) 389-6842
Ben coordinates institutional compliance reporting, including submissions to the National Center for Education Statistics, Higher Learning Commission, American Association of University Professors, Higher Education Data Sharing consortium and others. He supports the office's mission to enhance the president's ability to enact data-driven decisions, and provides data support for strategic planning and other campus projects. Ben has been with CC since 2007, previously supporting the college's Office of Institutional Research and Planning. Prior to coming to Colorado College, he provided institutional research support for the Chattanooga branch of the University of Tennessee College of Medicine.
---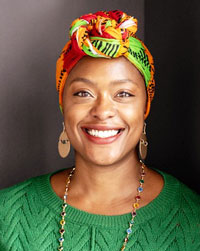 Dr. Manya Whitaker
Acting Executive Vice President and Chief of Staff
(719) 389-7801
As acting executive vice president and chief of staff, Manya partners closely with the president on a variety of cross-divisional and executive initiatives, providing critical direction and leadership to optimize strategic priorities such as the college's antiracism commitment. She serves as the president's principal aide in managing sensitive and confidential issues; helps with the development of college policies, processes, and practices; is the president's representative on key college committees, and helps to manage high-priority projects to ensure successful launch and execution.
Manya is also associate professor of education. A developmental educational psychologist with expertise in social and political issues in education, her research examines the development and sustainment of teachers' diversity-related self-constructions within Title I schools. She is especially interested in the long-term effects of anti-oppressive and liberatory curricula and pedagogy within teacher preparation programs on teachers' inclusive instructional practices. Her courses such as Diversity & Equity in Education, Teacher and Teacher Identities, and Educational Psychology inform, and are informed by, her research. Her recent book, "Public School Equity: Educational Leadership for Justice," capitalizes on her consulting with K-12 organizations. She also writes an early career advice column for The Chronicle of Higher Education.
---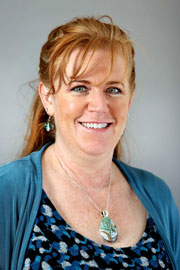 Lyrae Williams
Associate Vice President, Office of Institutional Planning and Effectiveness
(719) 389-6699
Lyrae assists the president in institutional planning, evaluation, and overall effectiveness. She serves to enhance the president's ability to develop and enact data-driven decisions in support of the college's mission, values, and goals. She also provides oversight for institutional data reporting, survey compliance, and the release of institutional data to the public. She served as the college's director of budget between 2007 and 2012, overseeing the Budget Office and the development of the college's annual budget. Prior to coming to Colorado College, Lyrae was at the University of Maine School of Law, Wesleyan University, and the University of Arizona. Lyrae holds a master's degree in higher education finance and economics as well as a bachelor's of science in finance and accounting, both from the University of Arizona.