Orientation
NSO/WSO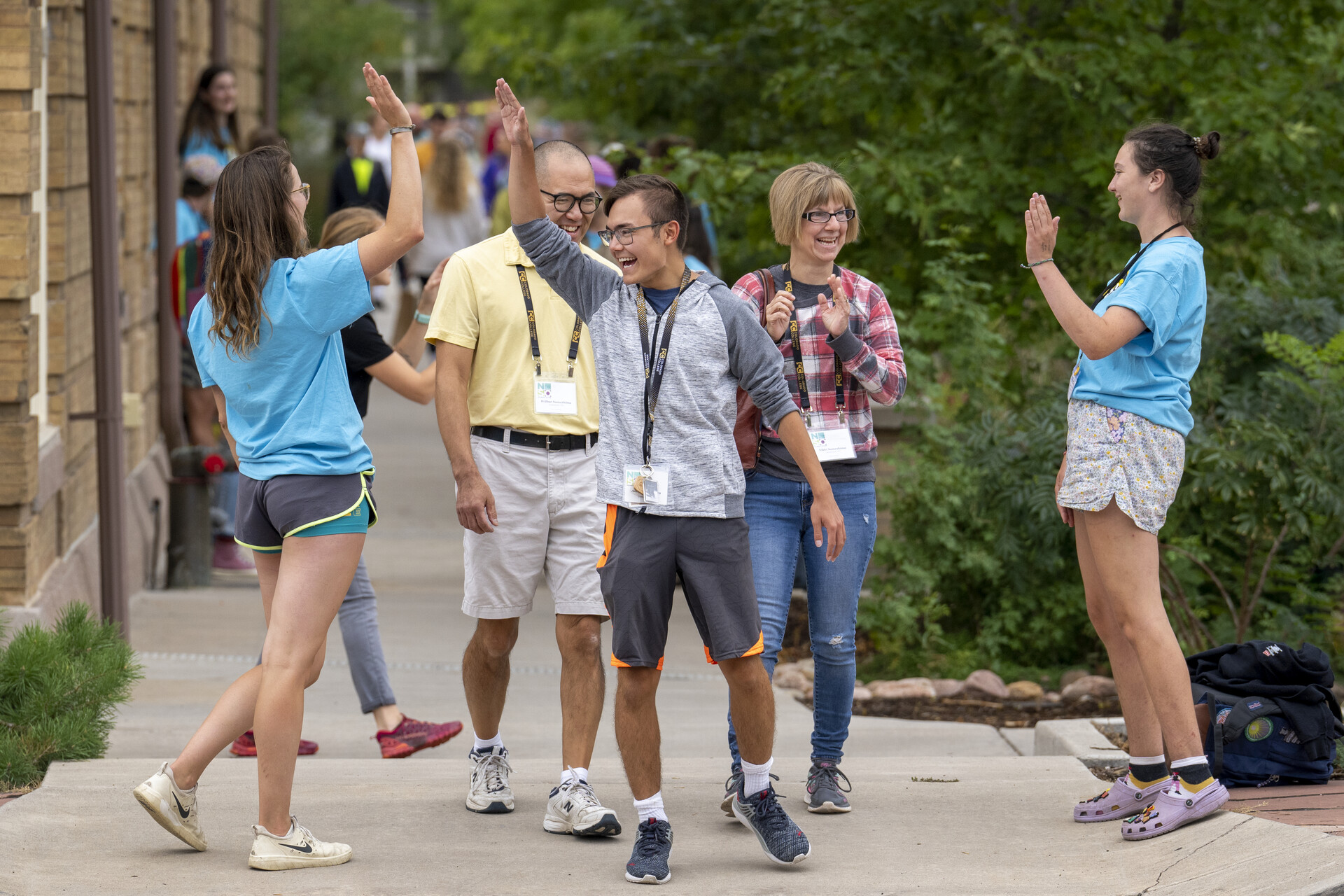 New Student Orientation
Orientation at CC is designed to introduce students to all aspects of campus life—inside and outside of the classroom. Orientation is a required program for all new students.
Parent/Family Orientation
Parents, family, and guests of new students are invited to campus for move-in day. Programming for parent/family orientation will take place throughout the day and evening of move-in day. Check this page on the NSO Canvas Site for updated schedule details, and watch your email over the summer for registration information. 
Move-In for New Students: Monday, Aug. 21, 2023 

New Student move-in will take place from 8 am to noon. 
Students participating in approved Early Arrival Programs such as the Bridge Program, Fall Athletics, and International Orientation will receive their arrival dates and information from those program administrators once confirmed.

NSO Dates: Monday, Aug. 21 - Saturday, Aug. 26
Parent/Family Orientation: 8 a.m.—9 p.m., Monday Aug. 21
First Day of Classes: Monday, August 28
Winter Start Orientation 2024 will take place the week of Jan. 15; specific dates are yet to be finalized. First day of Block 5 is Monday, Jan. 22, 2024.
Get More Details
Information and answers to all your questions about summer to-do deadlines, coming to campus, move-in day, housing assignments, mail services, student accounts, orientation programming, and more can be found in the
NSO Canvas Course
and on the
CC Bound website.
Check these resources often as they will provide you with the most comprehensive information as you prepare to arrive on campus. Students and their parents (or other supporters they have indicated) will also receive emails throughout the summer with reminders about important deadlines and updates.