Holly Ornstein Carter '85
Teaching Empathy and Global Citizenry Through Films Made By Kids
Holly Ornstein Carter '85 Pairs Young People with Filmmakers to Tell Their Stories
Kids can move mountains if you give them the tools.
Holly Ornstein Carter '85 recognizes that. She started BYkids, a nonprofit documentary film production company, to let teens around the world tell their stories through film and share them on a global stage as a way to teach empathy and global citizenry in schools.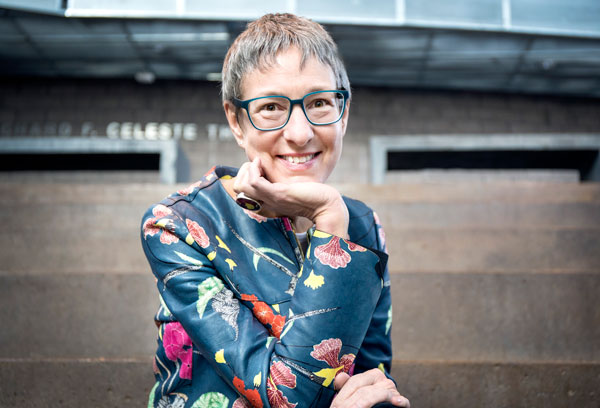 Carter started BYkids in 2007. Since then, she's empowered nine young people, mentored by professional filmmakers, to make short documentary films about their lives and struggles. The films are broadcast on public television, CBSN, and distributed by Discovery Education and PenPal School, reaching hundreds of millions of viewers and students with innovative educational material.
There's 19-year-old New Yorker Michael Martin, who reflects on his incarceration on Rikers Island and the effect it has had on his life. Also, 12-year-old Edelsin Linette Mendez, who reveals the consequences of climate change on the coffee market, her community's traditional source of livelihood and Nicaragua's primary agricultural product. Sixteen-year-old Alcides Soares, one of the 500,000 Mozambican kids who has lost both parents to AIDS, made a film about his life in Maputo, Mozambique, and how he's found family in spite of losing his biological one. India native Jayshree Janu Kharpade, age 16, illuminates the social and economic potential of educating girls in the developing world with her film.
Carter started her career as a newspaper journalist, but she wanted a faster, more authentic, and more effective way of telling the stories that she saw mass media ignoring - stories about the realities of global inequality and injustice. The existing reporting, where reporters would swoop into a foreign country for a brief stay, not speaking the language, felt patronizing to Carter, who was a political science major at CC. She thought local kids could do a better job than journalists and news bureaus with dwindling budgets.
"Adults let their egos and politics get in the way," says Carter. "As a mom, I saw how authentic kids are in how they see the world. There's no filter, which is incredibly refreshing. Using young people as reporters was a relatively innovative thing that I didn't see being used in the media. Also, because of foreign news bureaus closing, I was getting nervous for our democracy. My own kids and their kids were not going to have the information they needed to make good global decisions."
"I felt that one good story could make global change possible by showing people that one person CAN make a difference."
To help that process along, Carter has made sure that lots of people will see BYkids films.
"Twenty-first century education should be more than putting textbooks on tablets. We need to teach our kids how to survive in the world and how to find their own voice. That is the root of a healthy democracy."
A partnership with public television allows TV viewers - up to 84 million American households - to watch the films. BYkids also partners with Discovery Education, which creates high-quality digital content for K-12 students and reaches half the schools in the U.S., to share their films in educational settings. Other partners include Films Media Group, which provides BYkids films to schools, colleges, and public libraries. Carter makes sure the films are also shared in public forums like town halls and film festivals. She estimates that BYkids films have been seen by approximately 248 million people.
BYkids also produces curriculum guides and educational materials for schools to use when screening the films. And Carter works to get travel visas for the young film directors to come to the U.S. and speak with audiences who see their films. When the filmmakers are on site and able to interact with the audiences, that connection makes for incredible conversations.
"Our big mantra is, when the lights come up after the film, hearts and minds are open," Carter says. "That's when hard conversations can happen. On our website we have school guides, so we can talk about ways to take action, things you could do, ways of plugging in and helping."
"Kids don't want to be told what to do, and they don't just want to be 'taught to the test.' These films can help them begin to understand the value of the voices in their own community and their own voice. They touch on what binds us in our common humanity and really allow us to strengthen the muscles for us to connect and unite."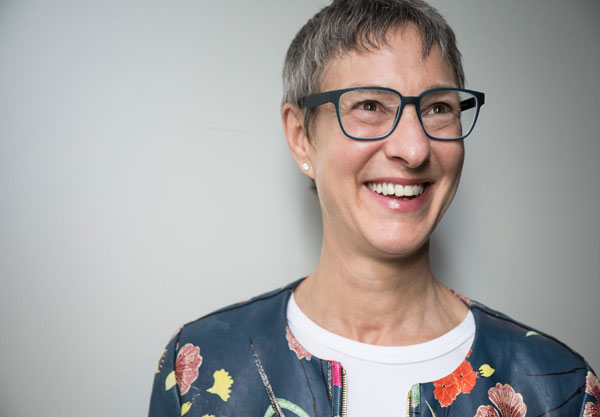 Carter is founder and executive director of BYkids, which means she does a little bit of everything.
"At the moment, I'm prepping for the broadcast premiere of Season 2 and raising money for Season 3. I'm also finishing the curriculum that goes with Season 2, working on the year-end mailing for fundraising purposes, scheduling screening events, (including SXSW EDU and with the UN Association of New York) meeting with potential new board members, doing a new promo to talk about our work, and getting footage to the post-production house," she says.
Giving kids a camera and asking them to make a film might seem risky. Same with asking professional filmmakers to take time from their careers to work with untrained kids. It worried Carter at the beginning.
"I worried that filmmakers wouldn't want to do this for very little money. I worried how kids would pick up a big camera and be able to tell their story, how they would partner with the filmmakers," she says.
She needn't have worried.
"Kids are incredible reporters, if we open ourselves to listen to them."
"Kids are brave. They have no fear of anything. They didn't have a confidence problem. Even kids who had never used a computer before. Each one had a very powerful story to tell," she says. "The biggest challenge for us is that it's getting harder and harder to get young kids into the U.S. because of the current political climate. Getting visas for kids to come here and engage with audiences is more difficult now.
"Kids are incredible reporters, if we open ourselves to listen to them."