Inclusion in the Outdoors
Our Commitment to Diversity, Equity, & Inclusion
Colorado College Outdoor Education is committed to diversity and inclusion through a collective journey of physical and emotional challenge while cultivating a sense of place in the areas we explore. Finding comfort in the vulnerability of the outdoor experience means discovering individual differences, change, and growth as we work together to create a strong community. Inclusion is about making participants and leaders feel recognized and valued regardless of their background, ability, or identity. We believe that everyone deserves the opportunity to create their own experiences in the natural world. Outdoor Education strives to empower the outdoor community at CC to confidently participate in the ongoing discussion and education of diversity, equity, and inclusion.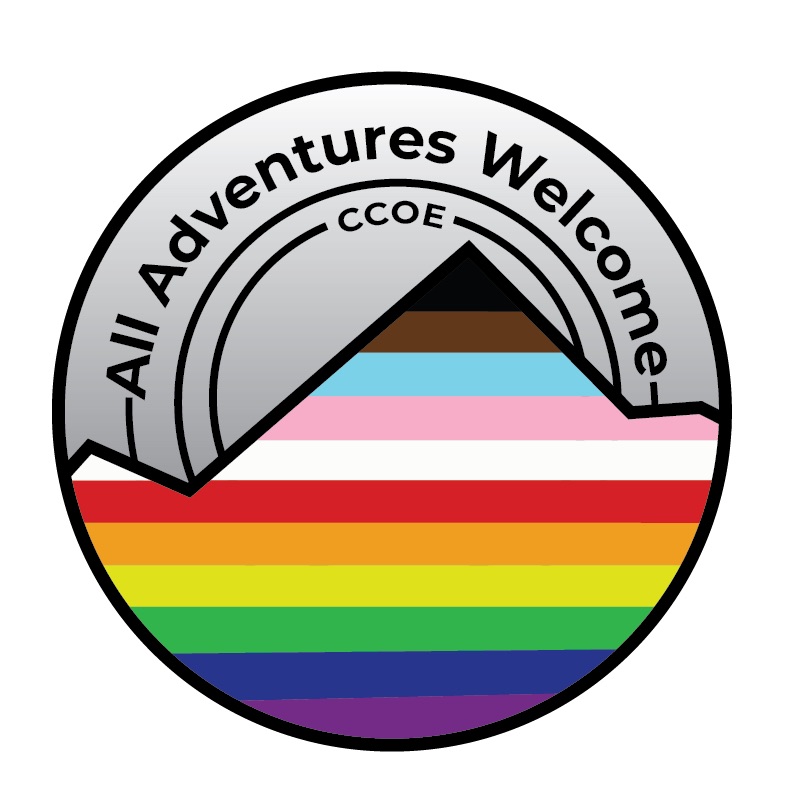 As of Fall 2018 all Outdoor Education On-Campus Facilities have an "All Adventures Welcome" sticker visible. This furthers our commitment to fostering a safe and welcoming outdoor culture for everyone at Colorado College.
Our DEI Work
Outdoor Education has had the amazing opportunity to welcome and host a variety of speakers and events dedicated to helping diversifying the outdoors. Along with some of the speakers listed below we had an Executive in Residence working on DEI efforts for our program. We also hosted our first LGBTQIA+ visibility week called PRIDE OUTSIDE!
 

Carolyn Finney: Author of
Black Faces, White Spaces
Speaker


 

Elyse Rylander: Founder of Out
There Adventures
Speaker

 

James Mills: Author of
The Adventure Gap:
Changes the Face of the Outdoors
Speaker

Britt McClintock:
Inclusion & Identity
Coordinator
Executive in Residence
(2018-2019)

Abby Dione:
1st Black Female to Own a
US Indoor Climbing Gym
Speaker



Pinar & So Sinopoulos-Lloyd:
Founders of Queer Nature
Speakers
---
Trips & Trainings
Bridge Scholar Leadership Development Program

FOOT: Students of Color Backpacking

Ski Resort Leader Training

First Time Ski Resort Trips

First Time Campout in Moab

Women in Wilderness Outward Bound Course

Heads of State Outward Bound Course

Custom Trips for Student Clubs

Outward Bound SoC Block Break Backpacking Moab
Explore Outdoor Education
Facility Hours
Outdoor Education Center
Monday - Friday: 9am - 5pm
- - - - - -
Please
visit
each facility page for more information regarding hours for the
Gear House
,
Bike & Ski Co-op
and the
Ritt Kellogg Climbing Gym
.
Contact Us
(719) 389-6803

931 N. Nevada Ave
Colorado Springs, CO 80903


To join our email list and get program updates sent directly to your inbox,
fill out this form.