Louis T Benezet Award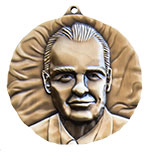 The Louis T. Benezet Award recognizes outstanding achievement in one's chosen field, excellence through unusual success or contribution, innovation or research that has advanced a profession or a cause, and/or extraordinary contributions and achievements that have impacted people's lives and exemplify the values of a liberal arts education. These attributes characterized the important contributions of the late Louis T. Benezet, president of Colorado College from 1955-63.
Do you know an alumnus/alumna, faculty, or staff member who should be recognized for their contributions to CC or to society? If so, we need YOUR nominations. Contact us for more information.
Past Recipients
2022
David Helms '65
2021
Kelvin Taketa '76
2020
Raleigh Anne Bowden '74
Lance Cheslock '83
2019
John Lamson Kessel '74
2018
D'Ann Campbell '72
Charles H. "Chip" Collins '77
2017
Julie Miller Cribbs '90
Linda Seger '67

2016
Scott Desmarais '86
Paul Liu '81

2015
Frieda Ekotto '86
Andrew Fahlund '91

2014
David C. Phillips '78

2013
Jeffrey C. Bauer '69
Max S. Power '63
2012
Henry Ansbacher '92
2011
Susan Phillips Cohen '66
Marc Webb '96

2010
Karen Blase '70
John Gibson '60

2009
Sarah Andrews '73
Philip Fearnside '69
Jane Lubchenco '69

2008
Max Morath '48
Bonnie Timmons '73
Dr. Terry Winograd '66

2007
Sharon Louise Smith '67
Vivian Ota Wang '83

2006
Rich Brotherton '81
Sharon Young '60

2005
James McDowell '74
Dr. Kathryn McQueen '84
Steven Wong '77

2004
Paul L. Carson '65
Maude Wahlman '69

2003
LeRoy E. Ellinwood, Jr. '48
Don A. Linger '53

2002
Donald S. Cheley '65
Dr. Paul M. Holland '69
Dr. Oscar H. Soule '62

2001
Thomas C. Malone '65

2000
Rev. Dr. Wiliam C. Beaver II '67
Dr. Donald E. Cook '52

1999
Eric J. Bransby '47
Lorna K. Kollmeyer '80

1998
Rev. Dr. Elizabeth "Betsy" Alden '64
Dr. Andrew Spielman '52

1997
William E. James '68
S. Paul Reville '71
William B. Stafford '63

1996
Richard R. Green '59
Dr. Solomon M. Nkiwane '64
Robert H. Rawlings '47

1995
Dr. Arthur A. Basham '65
Max Frankel '35

1994
Dr. John K. Langum '33

1993
Alvaro L. Martins '59
Dr. Jerry L. Northern '62

1992
Dr. Michael John Durfee '64
Dr. Gerald W. Esch '58
Kathryn Renfro Lundy '39
Richard A. Skorman '75

1991
James W. Austin, Jr. '29
Dr. Jane Stevenson Day '51
Jennifer T. Moulton '71

1990
Dr. Charles R. Daily '25
Glenna Maxey Goodacre '61
Dr. Reuben S. Trinidad '62

1989
Dr. Robert M. Brugger '51
Dr. Allen W. Mathies, Jr. '52

1988
Dr. Albert Balows '42
Marjorie Ferguson Lambert '30

1987
Millicent Demmin Abell '56
N. Berne Hart '51

1986
Dr. Dwight S. Brothers '51
David A. Burnett '68
Helen Staff Hopfield '21

1985
Dr. Angelyn Konugres Coupounas '46
Dr. James J. Heckman '65