Members
Members of the Alumni Association Council meet on campus at the Alumni Association Council Forum in the spring and "virtually" one or more times throughout the year. New members are elected by the AAC to an initial two-year term, followed by two, three-year terms for a total length of service of eight years.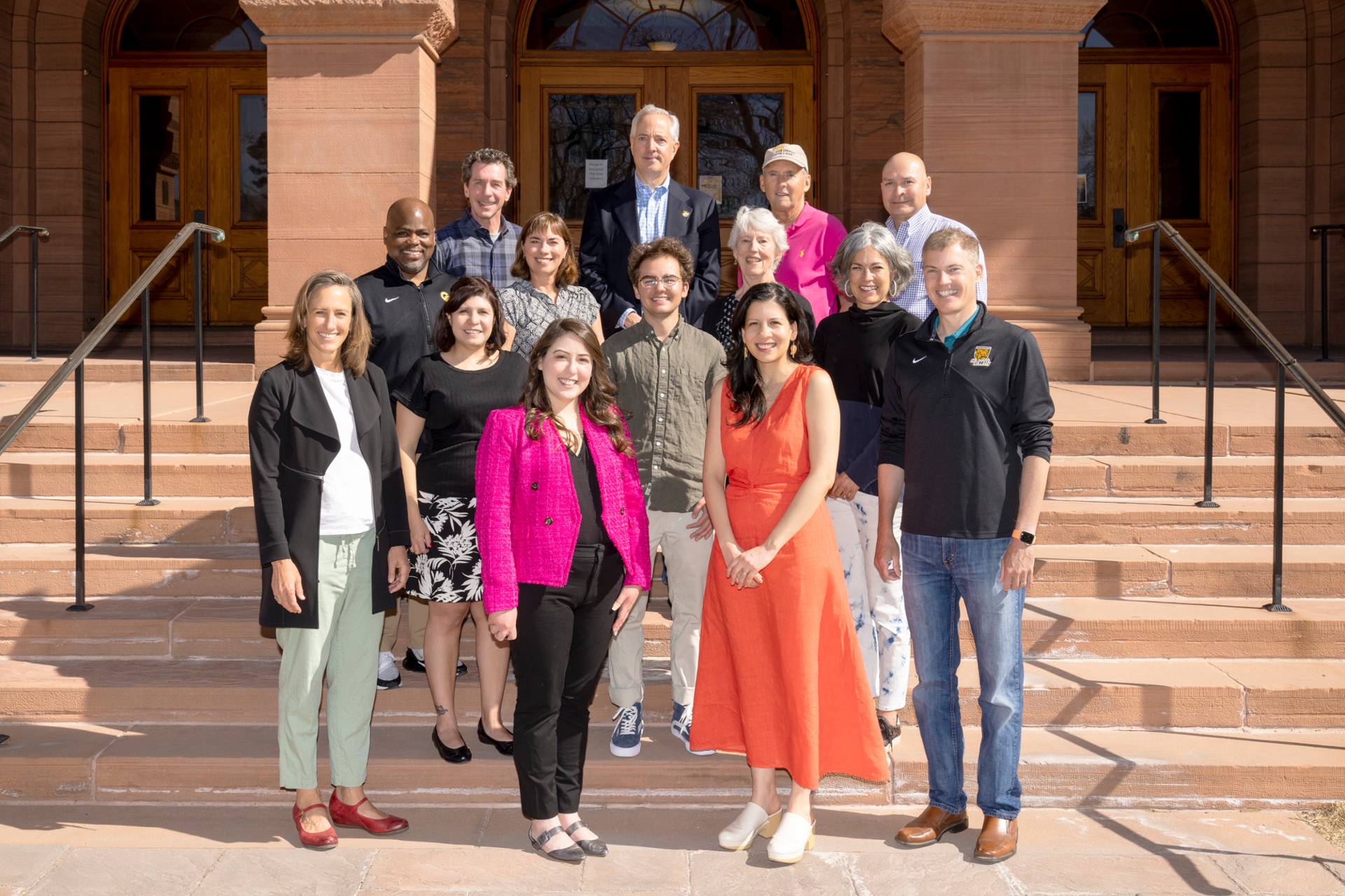 Two members of the Alumni Association Council sit on the College's Board of Trustees. The current president of the Alumni Council, Ed Bowditch '86, and the immediate past president, Kyle Samuel '92, are members of the Board of Trustees. Three Alumni Trustees are elected by the general alumni body. In the spring of every even year, all alumni receive information on how to vote for a new Alumni Trustee.
Officers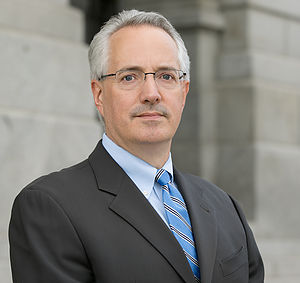 Ed Bowditch '86
Denver, CO
President
Governance Committee
Connect on LinkedIn
Since graduating from CC in 1986, Ed Bowditch has lived in Denver and worked at the state capitol. He was on staff at the Colorado General Assembly for 10 years, and served as vice chancellor for the Colorado State University System for seven years. Ed has worked as a lobbyist at the state capitol (focusing on education and human services issues) and as an education consultant for school districts and colleges in Colorado. In addition to a B.A. from Colorado College (in history/political science), Ed has a master's degree in public policy from Harvard. Ed is married to CC alum Susan Garfield '82.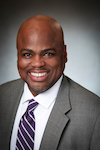 Kyle Samuel '92
Washington, DC
Past President
Governance Committee
Connect on LinkedIn
Kyle Samuel graduated from Colorado College with a degree in economics. At CC he was a member of the Kappa Sigma fraternity, the Colorado College football team, and the Black Student Union. Upon graduation, Kyle returned home to Denver, Colorado, where he worked as an underwriter for The Chubb Group of Insurance Companies followed by a long tenure with Aon, plc where he was senior vice president and director of sales in Denver before assuming the same role in Washington, D.C. In 2011, Kyle became managing director of the capital region of Wells Fargo Insurance Services. Kyle is responsible for business development, client service, bank cross-sell, and the overall financial performance of Wells Fargo's insurance operations across the District of Columbia, Maryland, and Virginia. Kyle is a foodie and enjoys travel and playing golf. He is always open to sharing a glass of wine with a fellow Tiger who may be traveling through our nation's capital.



Jennifer Hoglin '91
Park City, UT
President-Elect
Governance Committee Chair
Connect on LinkedIn
While at CC Jen enjoyed contributing to CC Women's Soccer history as a member of the 1987-91 teams. After graduation and with her anthropology degree in hand, she moved back to Costa Rica, where she studied abroad, to be a fourth grade school teacher. Upon return to the states, she continued on to graduate school, earning a M.B.A. from Olin School of Business at Washington University in St. Louis. Throughout her professional career, Jen has had the fortune to work in marketing, where she has traveled the world capturing voice of customer to improve products and strengthen global brands. Jen lives in Park City, Utah, with her husband, four children, and two dogs.
Committee Chairs 

Julia Collins '05
Truckee, CA
Scholarship Committee Chair
Nominations and Awards Committee
Connect on LinkedIn
Julia graduated from Colorado College with a degree in art history, then immediately began working on the $43.4 million expansion project at the Colorado Springs Fine Arts Center. After the successful completion of the campaign, she relocated with her husband Tom Collins '05 to the San Francisco Bay area. For more than a decade, Julia held various positions in fundraising at Cal Performances, the performing arts presenter at the University of California, Berkeley. Currently Julia is the Director of Development for the JMT Wilderness Conservancy, connecting philanthropists with projects to restore and protect the high Sierra Nevada backcountry. Now based in Truckee, CA, Julia enjoys all that the mountains and lakes have to offer with her husband, Tom, and their son Booker. She has served on the 5, 10, and 15-year reunion committees for her class and acted as a class agent, deepening engagement and encouraging giving from her friends and classmates.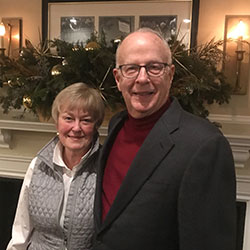 Dan Cooper '66 P'96 and Beth Cooper '66 P'96
50 Year Club Co-Presidents
Dan and Beth were classmates at CC in the class of 1966, engaged in May that year, and married in December 1966. Dan joined the Air Force and received a commission via OTS. They spent three years in Berlin, Germany, arriving only six years after the wall went up. Daughter Julie was born there. Son, Clay (Class of '96,) was born after they returned to the states and Dan began his career with Monsanto. The Coopers lived in the St. Louis area until Clay's senior year in high school, when they were transferred to Brussels. After returning from Brussels, Dan worked in the academic health care field in St. Louis and Philadelphia.
They live in Buena Vista, Colorado, and are working together in real. Beth and Dan have been active in the affairs of Colorado College since the mid-1970s. In 1995, Dan was asked to join the CC Council as a Charter Trustee. Dan has been a Life Trustee for the past three years. They are pleased that they have been able to establish two scholarships, The Bethany Anneberg Cooper Scholarship in Art History (income provides funds to ensure all seniors are able to go on the annual New York art trip), and the Marie Coleman Cooper '26 Scholarship for legacy students.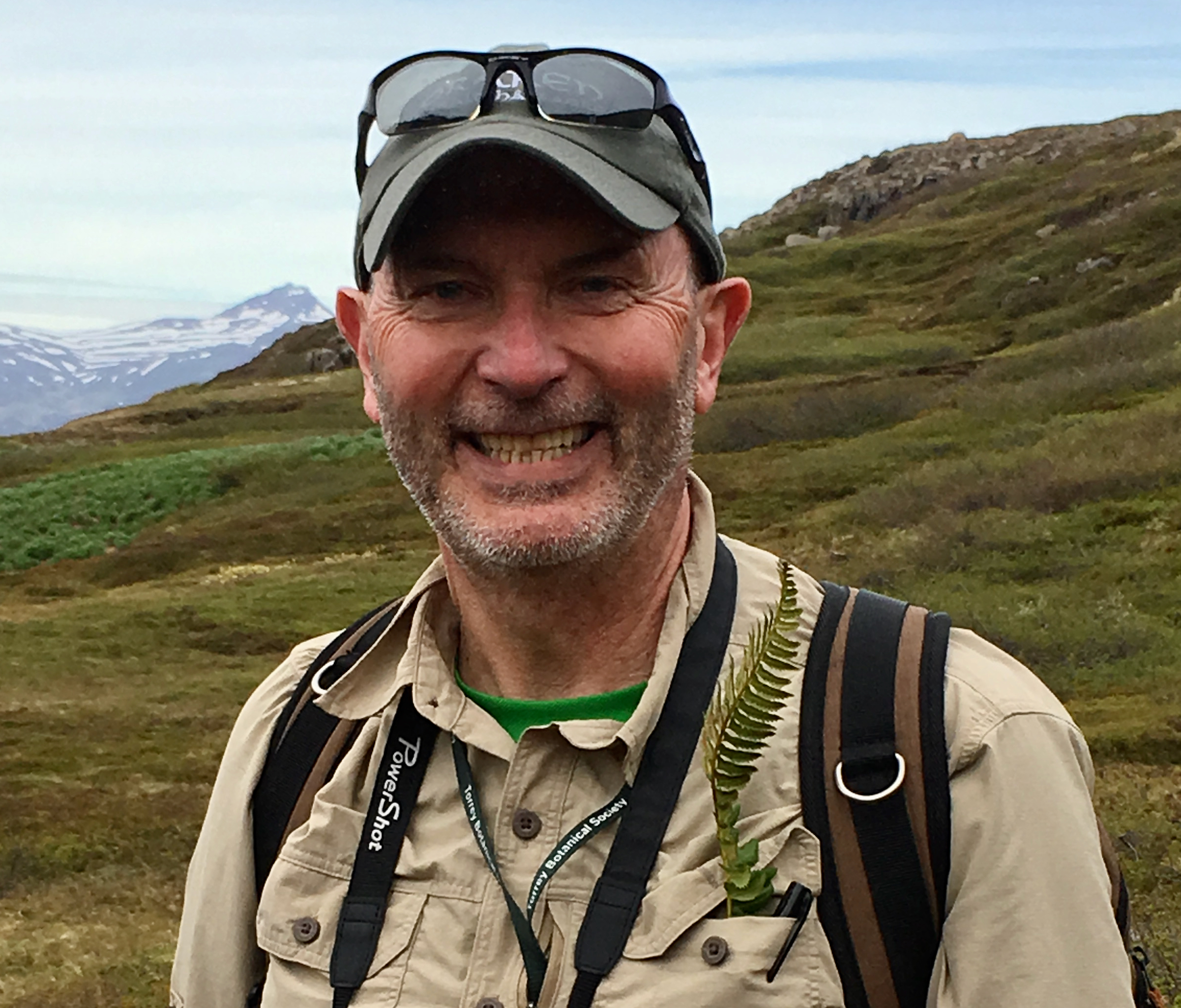 Mark Schlessman '74
Albany, NY
Nominations and Awards Committee Chair
Connect on LinkedIn
Mark Schlessman is a member of CC's centennial class of 1974, the class that arrived with the Block Plan. At CC he sang in the college choir, participated in Mountain Club, worked for the SAGA food service, and figured out how to major in biology while his professors were learning how to teach on the Block Plan. After graduation, he earned M.S. and Ph.D. degrees in botany from the University of Washington, and then joined the faculty of Vassar College, where he taught Biology for 42 years. Both recently retired, Mark and his wife Laura are busy traveling, hiking, cycling, kayaking, and looking after their dogs Loki and JoeJoe. Mark serves on the Board of Albany's Buckingham Pond Conservancy.




Carrie Yakola '93
Rye, NH
Alumni and Student Engagement Committee Chair
Connect on LinkedIn
Carrie Wismer Yakola was a German major and music minor at CC. CC provided the foundation for her global career in international banking as she moved to Vienna, Austria, and then to Amsterdam, the Netherlands. After living overseas for 10 years, Carrie relocated to Chicago where she received a M.B.A. from the Kellogg School of Management at Northwestern. Carrie spent the past 20 years working for ABN AMRO and then Wells Fargo Bank as an executive in international treasury management. Her liberal arts foundation from CC was demonstrated by her work to pioneer a microlending program for the bank and her leadership of the diversity committee. Carrie holds leadership positions in the York Art Association, the Philanthropic Education Organization, and the Rye Education Foundation. She loves interviewing prospective CC students in her community. Carrie and her husband Doug reside in Rye, New Hampshire with their daughter Lucy. Carrie is passionate about her family, the environment, hiking, and travel.
Council Members

Ed Casias '87
Dillon, CO
Nominations and Awards Committee
Ed is a first-generation college student who feels fortunate to have attended Colorado College. At CC, he was a member of the Kappa Sigma fraternity, the baseball team, and the Business and Economics Student Advisory Board. After graduating, he attended The Council on Legal Education Opportunities (CLEO) program at the University of Arizona College of Law before attending The Ohio State University College of Law. Upon graduation and passing the Colorado Bar exam, he worked for a civil law firm in Denver, then as a prosecutor in the 4th, 9th, and 5th Judicial District Attorney's Offices. Along the way, he was lucky enough to meet his wife and start a family. They have two boys and feel blessed to enjoy the Colorado mountain lifestyle. Since 2000 he has been a Summit County Court judge. He is a trustee on The Summit Foundation Board, a policy council member for Summit County Head Start, treasurer for the Summit Lake Dillon Optimist club, and a lacrosse coach for the Summit Stix lacrosse program. He assists CC by locating highly qualified students from non-traditional backgrounds and from rural areas of Colorado.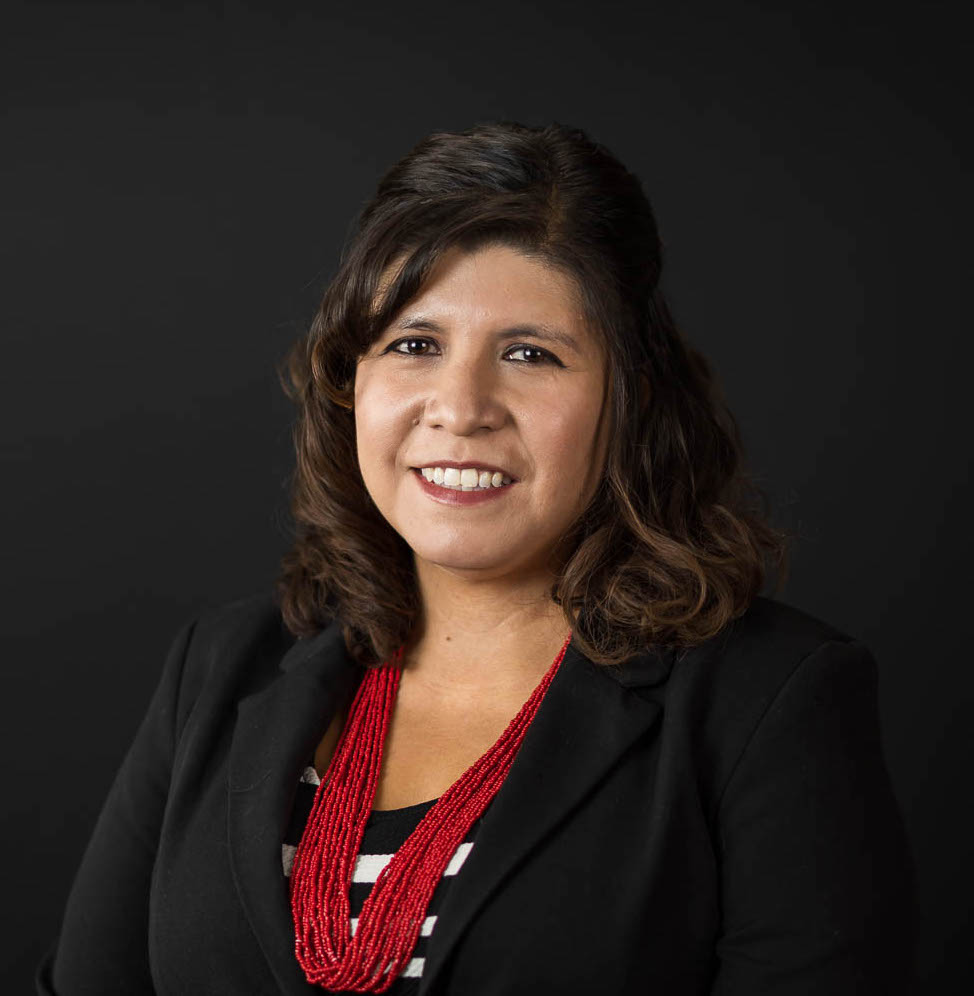 Lynda Duran, Ph.D. '08
Commerce City, CO
Governance Committee
Scholarship Committee
Connect on LinkedIn
Lynda Duran is a first-generation Chicana MotherScholar and researcher in higher education. She was an El Pomar Scholar at CC where she served as a Public Interest Fellow. She earned a B.A. in psychology from Colorado College in 2008, a master's in counseling psychology at the University of Colorado Denver in 2012, and a Ph.D. in higher education from the University of Denver in 2023. Her research and practices lie in asset-based scholarship that explores institutional and systemic factors that promote or hinder the engagement and inclusion of historically marginalized populations in higher education. Lynda lives in Commerce City with her family and enjoys reading, writing, and playing poker. Her experience at CC has empowered her to advocate for meaningful change through critical dialogue, research, and practice.


R.J. Enga '95, P'25
Alumni and Student Engagement Committee
Connect on LinkedIn
R.J. Enga played 158 games for the Colorado College Men's Hockey team from 1991-95 and went on to serve as assistant coach for the Tigers for seven seasons. In 2021, he became the Director of Hockey Operations and Video Coordinator for the St. Cloud State University Men's Hockey team.

During his four seasons at CC, Enga struck for 61 goals and added 82 assists for 143 points, tying for 37th place on the program's career scoring list. He set career highs as a senior with 23 goals and 46 points, leading the Tigers to the championship game of the Western Collegiate Hockey Conference Tournament and a berth in the NCAA Division I Ice Hockey Championship. A member of the WCHA All-Academic Team as a junior, Enga graduated in 1995 with a bachelor's degree in international political economy and a minor in philosophy. A 10th-round selection by the New York Islanders in the 1990 NHL Entry Draft, Enga played 10 seasons of professional hockey at virtually every level. Career highlights include being named to the East Coast Hockey League All-Rookie Team and All-Star Game in 1996, winning the West Coast Hockey League's Taylor Cup as a member of the San Diego Gulls in 2003, and becoming the Colorado Gold Kings all-time leading scorer. Enga also played one season with TSV Erding in the German 2nd Eishockey Bundesliga, earning Most Valuable Player honors after recording 41 goals and 61 assists in 64 games.

Enga and his wife, Jessica, were married in the summer of 2018. He is the proud father of two daughters, Kaelin and Makenna. Kaelin is a first-year student athlete on CC Women's Soccer team and was recently named to the 2021 All-Mountain West Newcomer Team (midfielder). Makenna is a junior at Palmer Ridge High School.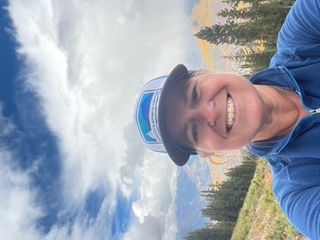 Kimber Felton '91, P'20
Houston, TX
Scholarship Committee
Kimber Felton is a 1991 graduate who followed the CC tradition of marrying someone from Colorado College, Mike Ukropina '89. Kimber has been known to take her three kids to visit the campus during their cross-country trips and make them read the quote across Palmer Hall, while waxing about what a great view CC has of Pikes Peak. She was overjoyed when her son decided to attend CC and graduated in 2020. Kimber has traveled extensively and lived in Latin America and various states in the U.S. She is proud to be on the board for the Adaptive Sports Center in Crested Butte, Colorado, where ASC brings the outdoors to those with physical and mental challenges. She is also on the development committee at Stanton Home, a life-sharing community for adults with disabilities, located in Great Barrington, Massachusetts.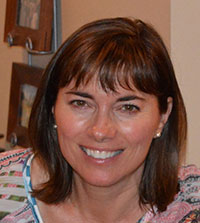 Lisa Hartwell Gardner '90 P'19
Minneapolis, MN
Alumni and Student Engagement Committee
Connect on LinkedIn
Lisa grew up hearing about Colorado College from her father, Ken Hartwell '61 and Uncle Ron Hartwell '52, who both played hockey for CC. Lisa met and fell in love with her husband, Anj Gardner '89, while at CC. She was active in her sorority, Kappa Alpha Theta, and graduated in 1990 with a degree in theater. After living and working in Boulder, Salt Lake City, and Dallas, they decided to raise their family in Minnesota, where Lisa is from, and have enjoyed living in Edina.
Lisa has been involved in many volunteer opportunities, including the Junior League of Minneapolis, Edina Public Schools, and Colonial Church of Edina. Her passions include traveling, boating, water and snow skiing, as well as attending group fitness classes. She is proud of her three children, Zach, Emily '19, and Abby. It is very special to have a third generation Tiger (Emily) in the family.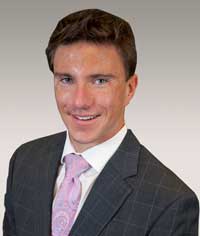 Jesse Horn '07
Baltimore, MD
Governance Committee
Nominations and Awards Committee
Connect on LinkedIn
Jesse graduated from CC in 2007 as the president of the "Class of No Bad Days." He majored in political science with a history minor. He earned a J.D. from Cornell Law School in 2010 and an L.L.M. from Temple University Beasley School of Law in 2011. He was selected as Cornell Law School's commencement speaker. After graduation, he served on the Cornell Law School Alumni Association Executive Board. Jesse lives and works in Washington, D.C. as a trial attorney for the federal government. During his time at CC, he interned for U.S. Sen. Ken Salazar. Jesse is admitted to practice law in Colorado, Wyoming, and New York. He was once a national champion snowboarder as well as high school prom king. He still loves to snowboard and fly fish. In addition to cheering on the Tigers, Jesse roots for his beloved Detroit Red Wings.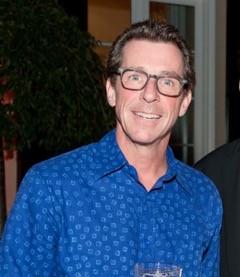 Patrick Gorman '87 P'21
Bethesda, MD
Governance Committee
Connect on LinkedIn
Patrick Gorman graduated from CC in 1987 with a major in political science and at least a minor in good times. He held executive positions at the Beta House, hosted and participated in campus symposia, and eagerly engaged in community service.
He graduated from the Catholic University School of Law in Washington, D.C. in 1991 and continued in community service, developing welfare-to-work opportunities at public housing authorities across the country. In 1999, he founded Gorman & Associates, a public and private sector business development firm in Washington, D.C. Patrick founded the Gunsinger Group, Inc., a Montana-based minerals extraction company focused on restarting operations at historic, former-producing gold mines. Patrick has two boys, Michael (17) and William (15), and lives in Bethesda, Maryland, with his brilliant wife, Abigail.



Isaac Green '14
Chicago, IL
Governance Committee
Alumni and Student Engagement Committee
Connect on LinkedIn
Isaac Green (he/him) graduated from Colorado College with a degree in history/political science. At CC, he served as student body president and Honor Council co-chair. After graduation, Isaac worked as an associate at a boutique management consulting firm, specializing in business growth strategies. He joined a mid-sized manufacturing business as the director of eCommerce. Isaac has served on nonprofit boards for the Lurie Children's Hospital of Chicago and the Illinois Science Council. In 2018, he returned to continue his education at Northwestern University Pritzker School of Law. Isaac does triathlons because they're the liberal arts of sports. He loves concerts, comedy, and the Chicago Cubs (and alliteration, apparently). He would be happy to connect with anyone in (or interested in) the Chicago area.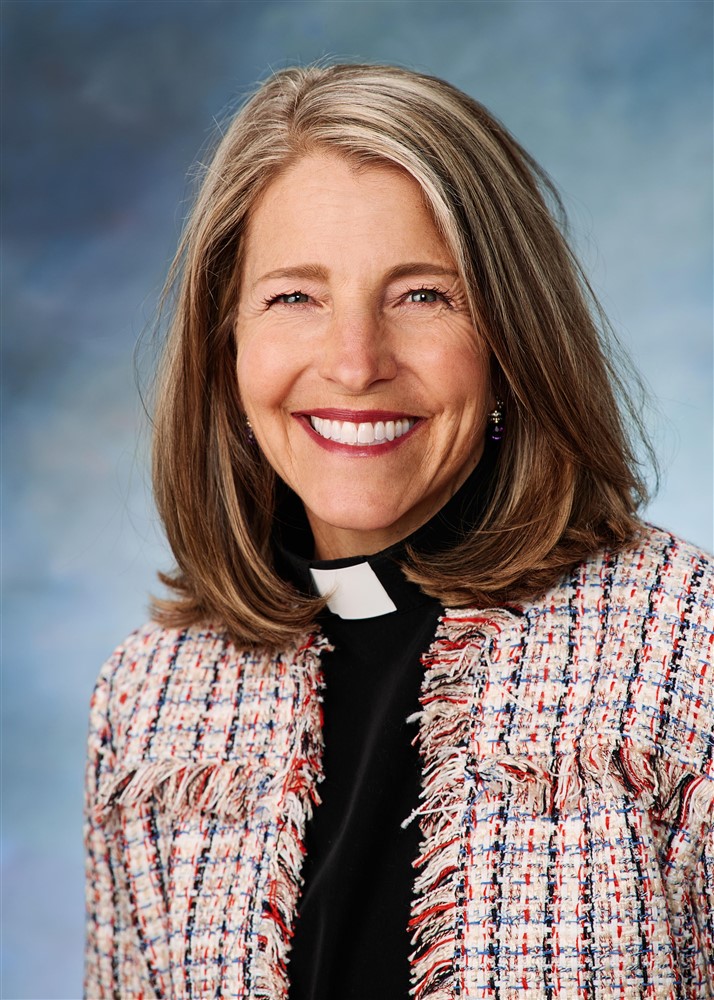 Kristin Largen '90
Gettysburg, PA
Scholarship Committee
Connect on LinkedIn
Kristin Johnston Largen graduated from Colorado College with honors in English in 1990. She attended Wartburg Theological Seminary for her M.Div. degree and earned a Ph.D. in systematic theology from the Graduate Theological Union in 2002. An ordained Lutheran pastor, she served a congregation in Arvada, Colorado, before taking a teaching position at Gettysburg Seminary (now United Lutheran Seminary) in Gettysburg, Pennsylvania. Subsequently she served as Dean of the Seminary and also the Associate Dean for Religious and Spiritual Life/Chaplain at Gettysburg College. Currently, she lives in Dubuque, Iowa, and is the president of Wartburg Seminary. Kristin loved studying on the Block Plan and appreciates the curious and joyful attitude toward the world that her CC liberal arts education fostered. She loves to travel, read, write, run half-marathons and spend time with her husband John and their Jack Russell Terrier, Rufus.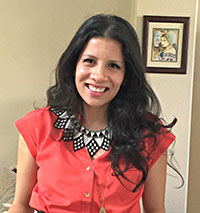 Maria Barsallo Lynch '07
Aurora, CO
Nominations and Awards Committee
Connect on LinkedIn
Maria's work has been rooted in seeking systemic change for challenging social issues by leading funding and fundraising strategy in the nonprofit and political arenas. As a Fellow and Program Director at the El Pomar Foundation, Maria coordinated regional programs and served as a regional representative. Maria served as a Colorado Deputy Finance Director for U.S. Sen. Michael Bennet. After consulting for Colorado College, where she coordinated a nationwide alumni re-engagement initiative, Maria joined The Knowledge is Power Program Colorado Schools' team, serving as director of development.
Inspired by her family's humble roots and her experiences as a Panamanian immigrant to the U.S., Maria founded and leads DESDE, a social enterprise that empowers marginalized Latin American artisans by providing them market access and the tools to navigate it. She is an alumna of the International DO School Fellowship and a NextGen Leader for the international FRED Leadership Forum.
She holds a B.A. in political science and history from Colorado College. Maria lives in Washington, D.C. with her husband Dermot.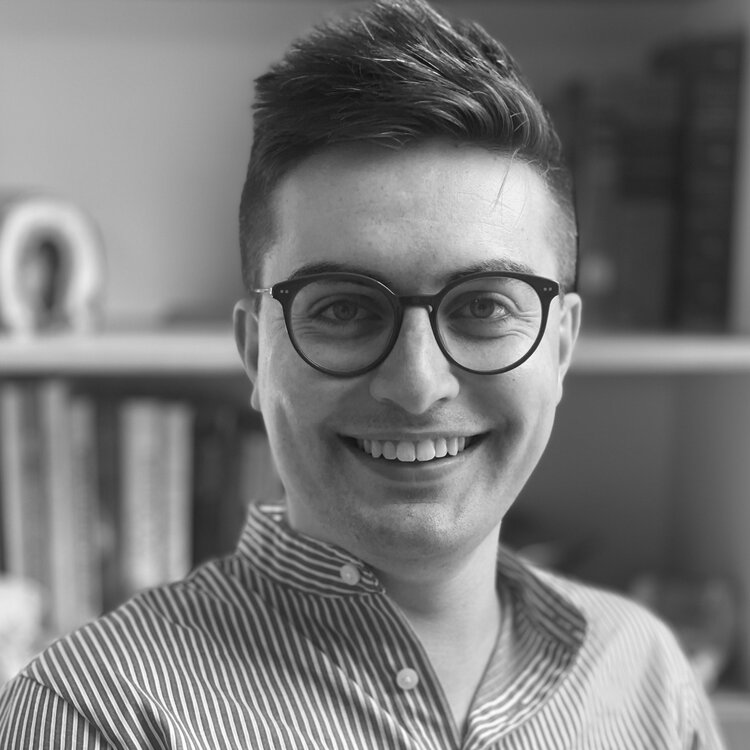 Elliot Mamet '15
Durham, NC
Nominations and Awards Committee
Connect on LinkedIn

Elliot Mamet is a Ph.D. candidate in political science at Duke University. His research interests include political theory, incarceration, and the political status of D.C. and the U.S. territories. Previously, Elliot worked on the staff of the American Political Science Association in Washington, D.C.

Elliot has served as Colorado College Student Trustee and has also volunteered as an alumni interviewer and homecoming committee member. He is excited to serve on the Alumni Association Council and to help deepen alumni engagement with the College.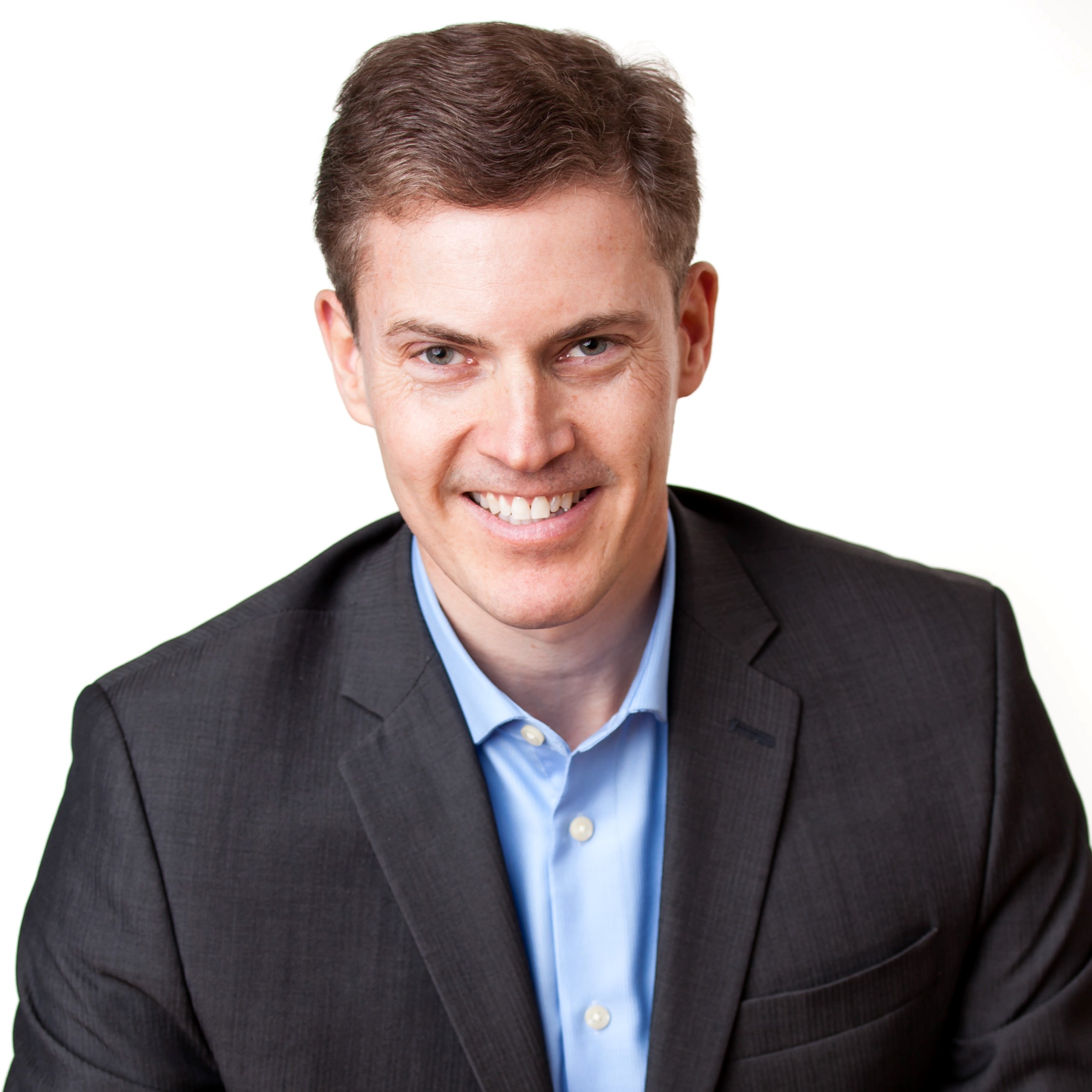 Eric Mellum '90
Foster City, CA
Governance Committee
Nominations and Awards Committee
Connect on LinkedIn
A native of Minneapolis, Eric Mellum graduated with a Bachelor of Arts degree in Mathematics. Eric started his career as a Systems Engineer for EDS Corporation, and then as a Management Consultant at Deloitte. Today, Eric owns a technology and management consulting firm in the San Francisco Bay Area where he lives with his wife Jennifer. He has also been a professional opera singer, singing with The Minnesota Opera, Opera San José and several others for more than 20 years. Eric loves playing soccer and hockey, as well as international travel and language study. Eric is a former President of the Alumni Association, and a passionate volunteer and advocate for Colorado College.
W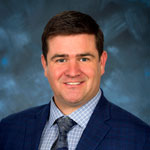 es Mooney '00
Stevensville, MI
Nominations and Awards Committee
Connect on LinkedIn
Wes was a political science major. While at CC, he played football, served as Class of 2000 President, and was a member of the Kappa Sigma Fraternity. After graduation, Wes worked for Kappa Sigma headquarters for two years, then held a variety of sales and marketing roles with Stanley Black & Decker, Crayola, Whirlpool, and Sun Dolphin Kayaks. He is currently the senior vice president of sales at Kids2, makers of Baby Einstein, Ingenuity, and Bright Starts products for infants, toddlers, and moms. Wes resides in Stevensville, Michigan, with his wife, Shelly, and their kids, Logan (15), Peighton (13), and Carson (10). The Mooneys are planning to relocate to Atlanta, GA in 2020.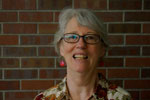 Judy Reid '65, P'02
Boulder, CO
Nominations and Awards Committee
Judy Reid received her degree in romance languages. She was a member of the Alpha Phi sorority, a class officer, and was on the Colorado College Honor Council. Judy and her husband Richard Collins live in Boulder and have been active supporters of many Boulder initiatives. Judy co-chaired the Mapleton School Centennial Committee and supported the Boulder County Arts Alliance, which acts as a catalyst to incubate, stimulate, and sustain a thriving arts community in Boulder County. Judy is a member of the Alumni Association Council and is eager to connect with alumni along the Front Range.


Allie Romo '14
Alumni and Student Engagement Committee
Scholarship Committee
Connect on LinkedIn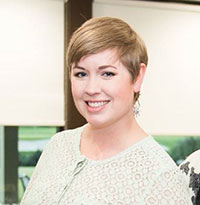 Sarah Lee Winstead '08
Minneapolis, MN
Alumni and Student Engagement Committee
Scholarship Committee
Sarah brings a rich and varied background to her volunteer work, including skills and experience in relationship cultivation, project management, editorial writing, and event planning/execution.
After studying theater at CC, Sarah earned a M.S. in marriage and family therapy from Northwestern University and spent several years at a nonprofit psychotherapy practice in Oakland. In 2012, Sarah launched a Bay Area-focused fashion blog before becoming an editor at 7x7 Magazine. Sarah works at Grow Marketing, an experiential/events marketing agency in North Beach.
Sarah serves as social media and events chair for ArtPoint, a young professional arm of the Fine Arts Museums of San Francisco. She is a board member of Haight Ashbury Psychological Services, and had hosted fundraisers for Friends of the San Francisco Public Library.
When not working or volunteering, Sarah takes advantage of all that the Bay Area has to offer, whether it's hiking in Point Reyes, swimming in the bay, or visiting family. Sarah lives with her husband James and a large collection of Stephen King novels.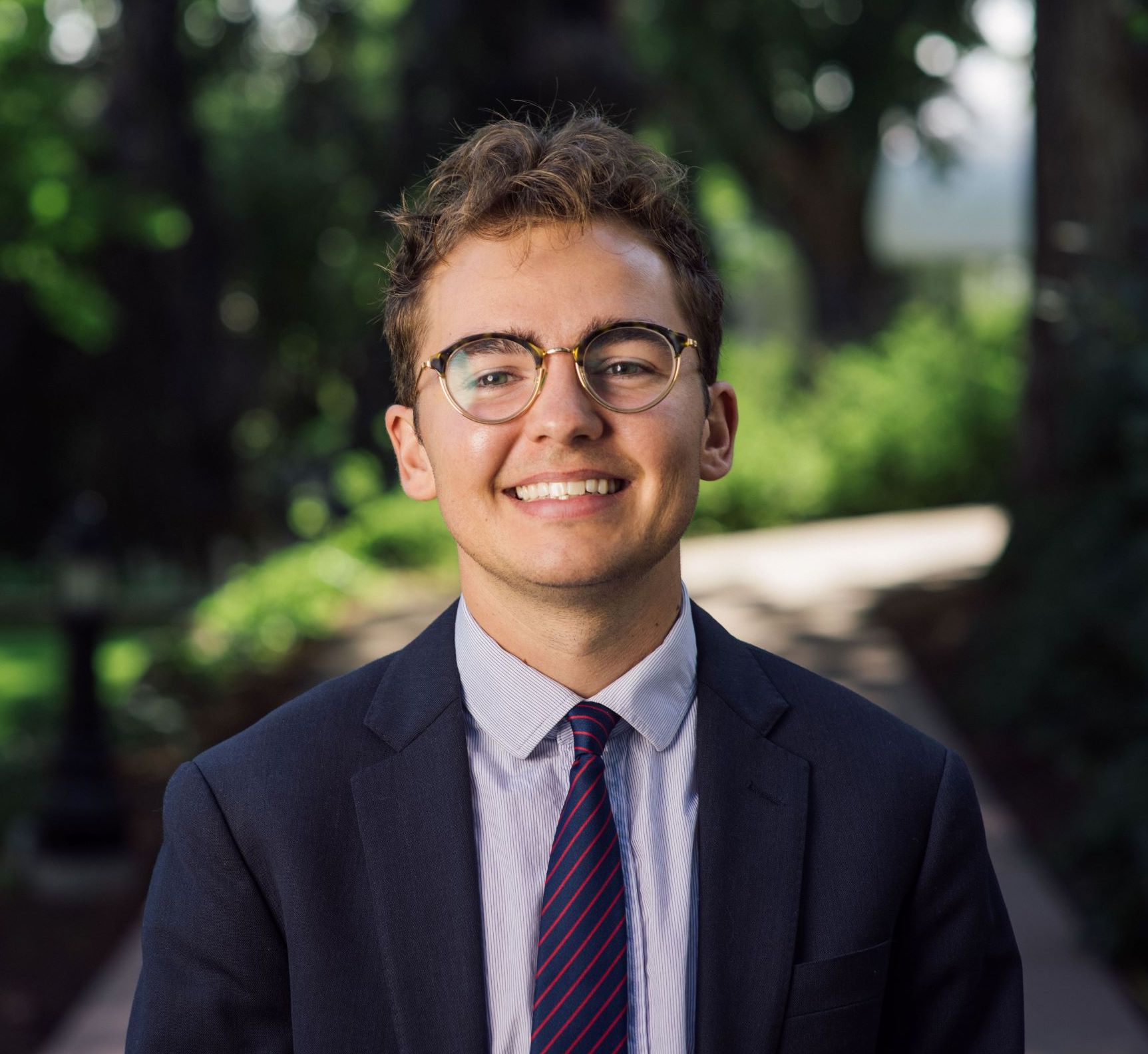 Elliott Williams '21
Denver, CO
Alumni and Student Engagement Committee
Scholarship Committee 
Connect on LinkedIn

Elliott Williams came to CC from his small hometown of Norwich, Vermont. He majored in political science and wrote his thesis on the possibility of human happiness in modern society. His fondest CC memories include classroom discussions on justice and free will, cutthroat rugby games and goofiness, participating in Relations the Play, and connecting with CC leadership and alumni through his work as Student Trustee. After completing El Pomar Foundation's Fellowship program in Colorado Springs, Elliott moved to Denver to start Elliott Mitzi Consulting, which supports mission-driven organizations with communications, strategy, and stakeholder engagement.