PBS Now Hear This
Great Performances: Now Hear This airs on PBS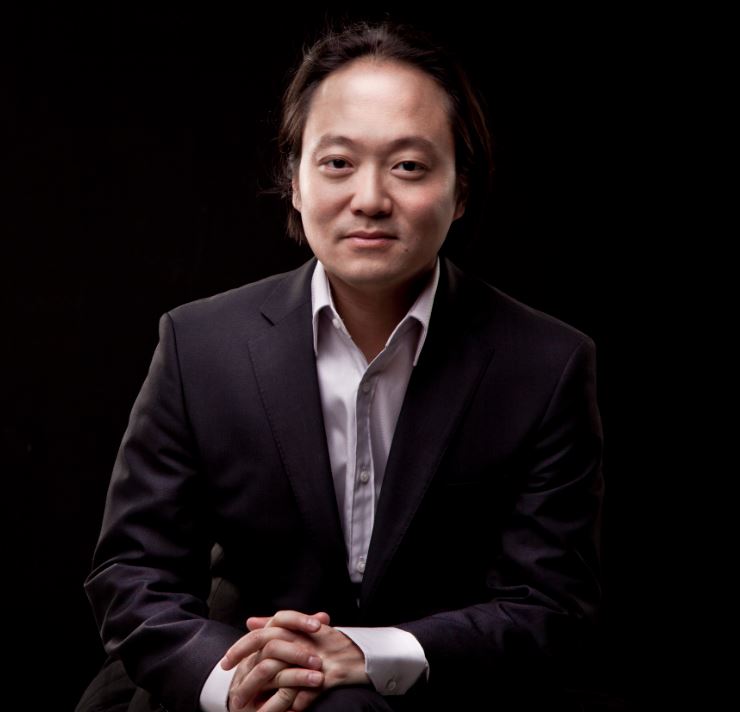 Scott Yoo, renowned violinist, conductor of the Mexico City Philharmonic, music director at Festival Mozaic in California, and conductor and festival artist of the Summer Music Festival at Colorado College is also the host of the acclaimed PBS series: Now Hear This. Yoo filmed an episode for season 3 that features the 2021 Summer Music Festival.
Watch Season 3, Episode 3 "Aaron Copland: Dean of American Music" online or via the PBS Video app.
The PBS miniseries presented by Great Performances merges music, storytelling, travel and culture, as Yoo chases the secret histories of some of the greatest music ever written.  The PBS crew was in the Springs the last week of  the festival filming on the roof of Tutt Library, Shove Chapel, and in the Garden of the Gods.
The upcoming episode focuses in part on acclaimed American composer Aaron Copland and his training, his attraction to American folk music, and the relationship between student and teacher. 
Copland, who's best known for his works "Fanfare for the Common Man," "Appalachian Spring," "Symphony No. 3" and "Clarinet Concerto," was featured heavily in the 2021 Summer Music Festival summer concerts.  As Yoo told the Colorado Springs Gazette,  If Copland never existed, every soundtrack you here to every movie would sound different.  It's just shocking when you hear Copland film music. You think you're listening to another film composer, but its Copland.  His DNA is in every composer that came after him."
Additional stories about Scott Yoo and Now Hear This