Celebrating the Class of 2020
Update - Fall 2020
In May, we celebrated together virtually to mark graduation for your class, the Class of 2020. The pandemic has touched our many communities, and we share in your disappointment that your graduation festivities were canceled. This is an incredible milestone and you deserve to be recognized and to celebrate one another fully.
Colorado College continues to respond to the ever-evolving Coronavirus pandemic, and as such we are not yet able to make a definitive plan for Commencement this spring. While we hope to welcome you back to campus in-person, we do not yet know if this will be possible given COVID-19. As we continue to work through possibilities, we will keep you informed as the situation becomes clear.
We hope you enjoy this video, where members of the campus community and beyond share their excitement and pride in the Class of 2020.
See more congratulations from individual departments and programs
See the List of Graduates
Below is the program for the 146th academic year graduation, including the listing of graduates. Although this year's Commencement ceremony is being postponed until 2021, the college printed and mailed programs to graduates as a memento.
Memorable Moments
Class of 2020, look back on some of the memorable moments from your time at Colorado College.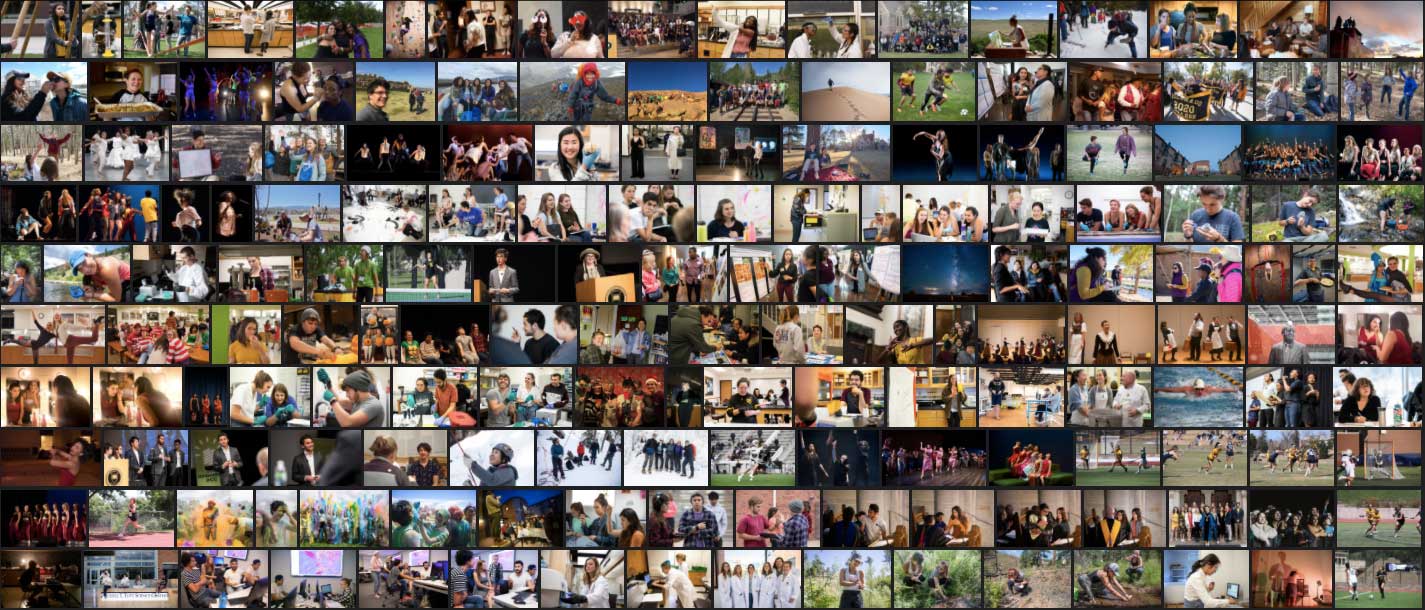 The CC Alma Mater
The Colorado College Alma Mater, "O Colorado College Fair", was written in 1953 by Charles Hawley '54 and Professors Earl Juhas and Albert Seay. See the lyrics.
#coloradocollege2020
As you celebrate and share to social media, use the hashtags #coloradocollege2020 and #CCTigersTogether so the whole community can join in celebrating the achievements of graduating Colorado College seniors.