The Antiracist Book Club
The Antiracist Book Club is a program established by the Antiracism, Diversity, Equity, and Inclusion (ADEI) Leadership Team. 
Throughout many conversations with campus stakeholders the ADEI leadership team has had requests for reading lists, book clubs and other forms of development to keep our momentum strong.  This initiative is meant to take place wherever you are, whoever you are.  We encourage you to read the current selection with whatever groups you are already a part of. Whether your club, athletic team, academic department or just a group of friends, we will provide the tools you just need to make the time!
All books are provided to students, faculty and staff free of charge. They are available for pickup at the CC Bookstore at the Yalich Student Services building as each new book is announced; fill out this registration form prior to pick-up. We will also provide a study guide, workshops and supplemental materials. To access these resources simply join the Colorado College Antiracist Book Club Team on MS Teams (to join click the button on the bottom of the page). Here you can engage in conversation with other readers, make plans to meet up with another group or simply access the many resources provided. 
2023 -2024 Reading List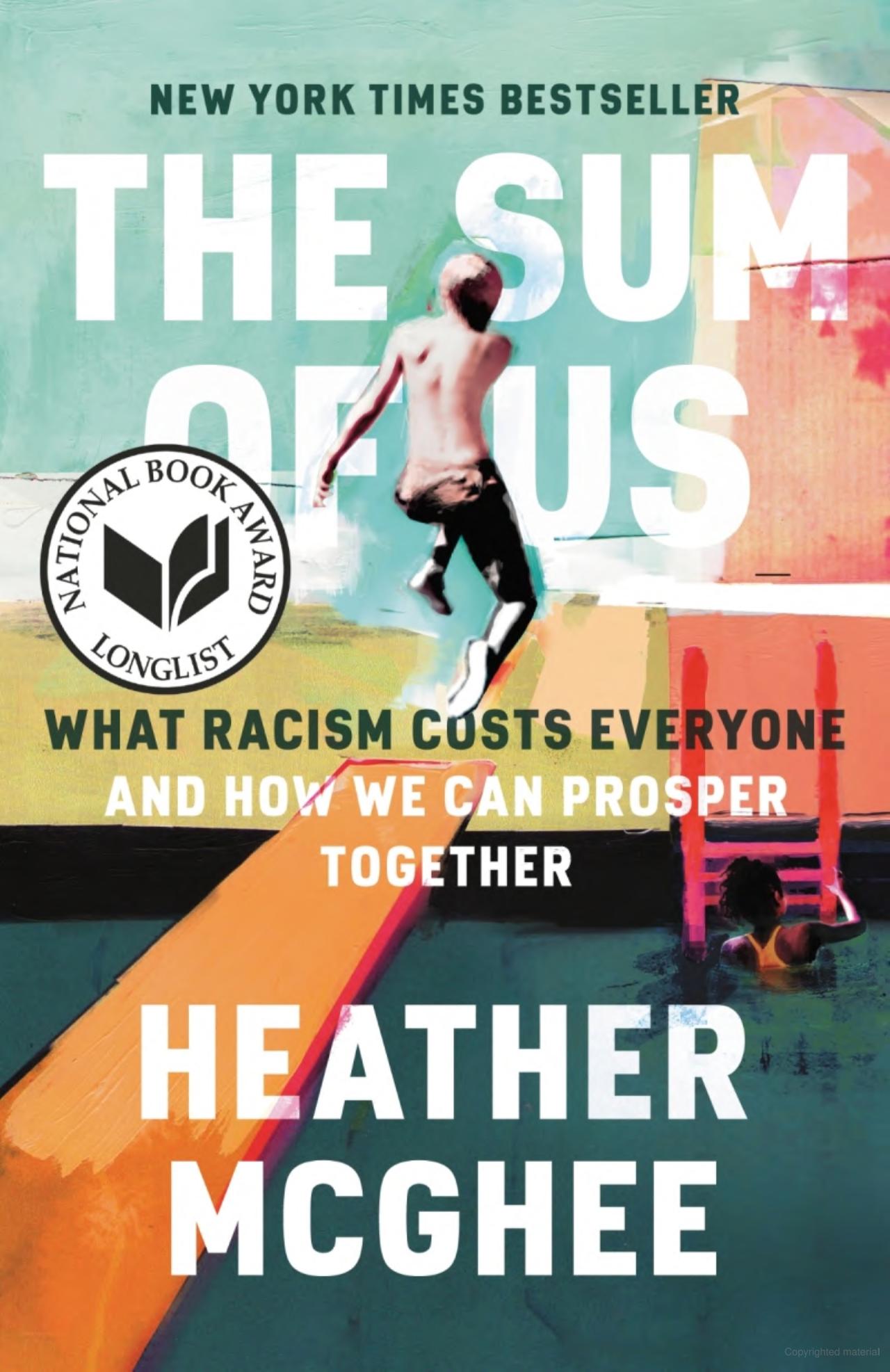 Block 2 & 3: The Sum of Us, What Racism Costs Everyone and How We Can Prosper Together by Heather McGhee is a groundbreaking exploration of how there is a predominant zero-sum mindset that's predominant among white Americans, more than among Americans of color, that basically is threatened by the idea of demographic change, that on a gut level feels like that is not in their interest and that makes them want to pull away from some kinds of policies that are, you would think, in their economic interest, right? Most people making under $15 an hour are white. Most people without health care are white. We all live under the same sky and will all be vulnerable to climate change. And yet making race salient, as Donald Trump and Trumpism did, makes people more - white people more conservative. It's this zero-sum idea that progress for people of color must come at white people's expense. McGhee, lays bare uncomfortable truths about race, slavery, and the American academy.

Click here for Blocks 2 & 3 The Sum of Us Discussion Guide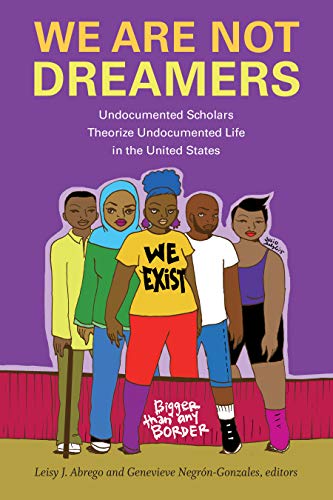 Blocks 4 & 5: We Are Not Dreamers: Undocumented Scholars Theorize Undocumented Life in the United States by Leisy J. Abrego and Genevieve Negrón-Gonzales.
This book is a collection of essays authored by undocumented and formerly undocumented scholars, which explores the "Dreamer narrative" a term that has been used to celebrate the educational and economic achievements of undocumented youth to justify a path to citizenship. To counter this narrative, these scholars theorize those excluded from the Dreamer category, academically struggling students, transgender activists, and queer undocumented parents. The contributors call for an expansive articulation of immigrant rights and justice that recognizes the full humanity of all undocumented immigrants while granting full and unconditional rights.

Click here for Blocks 4 & 5 We Are Not Dreamers Discussion Guide
The Butler Center's Advocates for Immigrant Justice (AIJ) and Peer Educators will be leading conversations about the book during Block 4 on November 29, 2023 from 3pm-5pm and Block 5 on February 7, 2024 from 3pm-5pm in the Rochelle T. Dickey Multicultural Lounge, on the second floor of the Worner Campus Center. All students, faculty and staff are encouraged to attend.
Please sign up for the Butler Center Newsletter here to get more information about future discussions and events.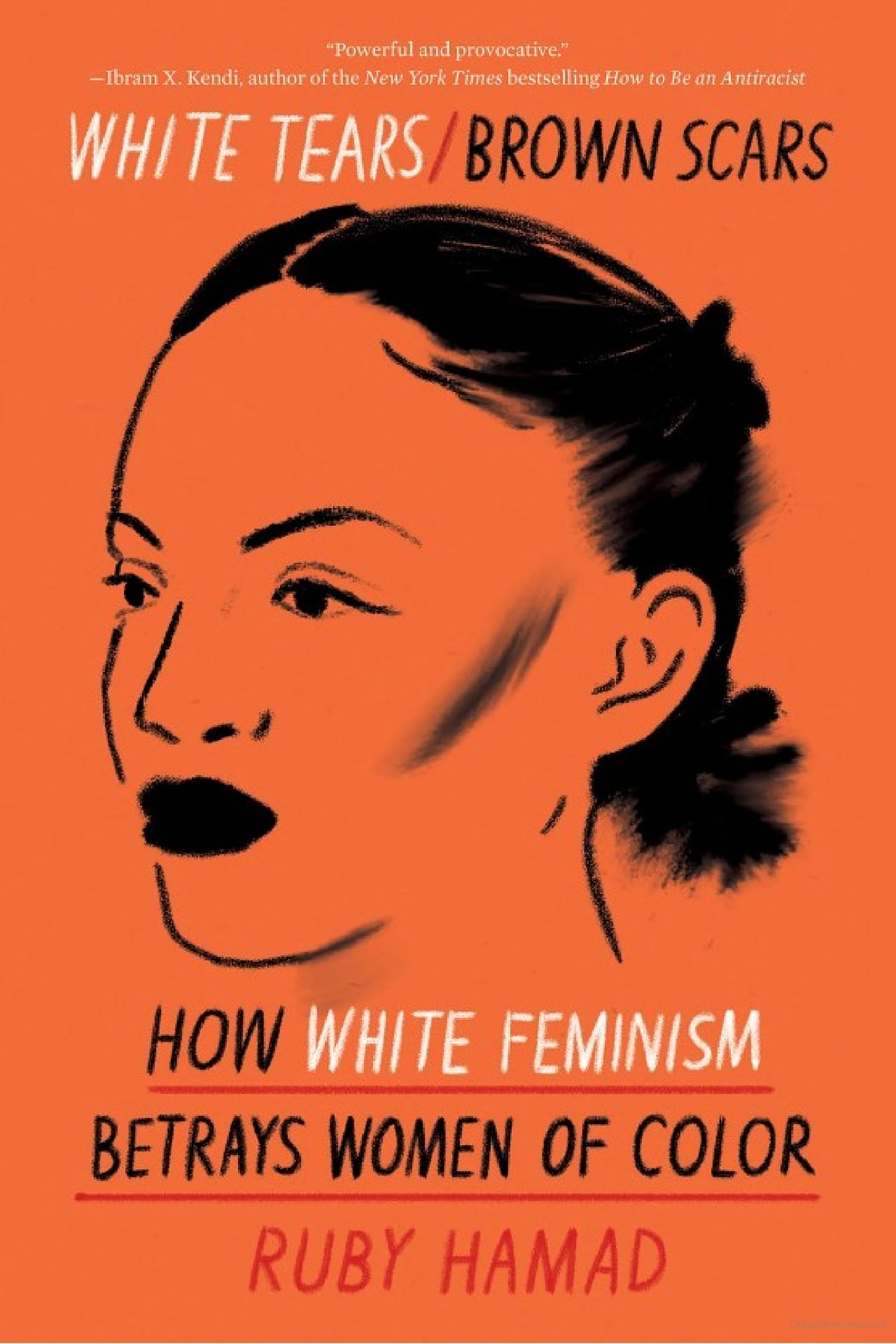 Blocks 6 & 7: White Tears/Brown Scars How White Feminism Betrays Women of Color by Ruby Hamad takes us from the slave era, when white women fought in court to keep "ownership" of their slaves, through the centuries of colonialism, when they offered a soft face for brutal tactics, to the modern workplace, White Tears/Brown Scars tells a charged story of white women's active participation in campaigns of oppression. It offers a long overdue validation of the experiences of women of color.

Discussing subjects as varied as The Hunger Games, Alexandria Ocasio–Cortez, the viral BBQ Becky video, and 19th century lynchings of Mexicans in the American Southwest, Ruby Hamad undertakes a new investigation of gender and race. She shows how the division between innocent white women and racialized, sexualized women of color was created, and why this division is crucial to confront. Along the way, there are revelatory responses to questions like: Why are white men not troubled by sexual assault on women? (See Christine Blasey Ford.) With rigor and precision, Hamad builds a powerful argument about the legacy of white superiority that we are socialized within, a reality that we must apprehend to fight.
show all / hide all
2022 -2023 Reading List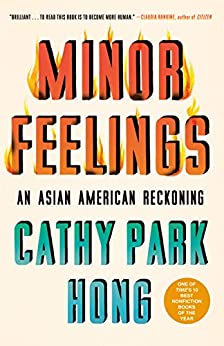 Block 2: Click here for the Minor Feelings Discussion Guide
Poet and essayist Cathy Park Hong fearlessly and provocatively blends memoir, cultural criticism, and history to expose fresh truths about racialized consciousness in America. Part memoir and part cultural criticism, this collection is vulnerable, humorous, and provocative—and its relentless and riveting pursuit of vital questions around family and friendship, art and politics, identity and individuality, will change the way you think about our world.

Binding these essays together is Hong's theory of "minor feelings." As the daughter of Korean immigrants, Cathy Park Hong grew up steeped in shame, suspicion, and melancholy. She would later understand that these "minor feelings" occur when American optimism contradicts your own reality—when you believe the lies you're told about your own racial identity. Minor feelings are not small, they're dissonant—and in their tension Hong finds the key to the questions that haunt her.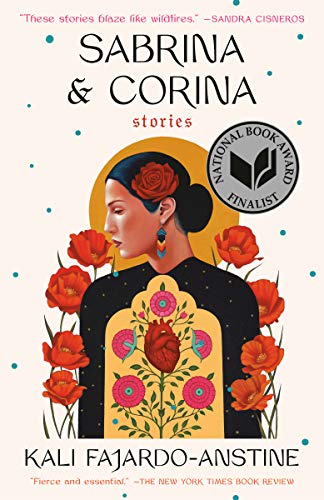 Block 4: Click here for the Sabrina & Corina: Stories Discussion Guide
Kali Fajardo-Anstine's magnetic story collection breathes life into her Latina characters of indigenous ancestry and the land they inhabit in the American West. Against the remarkable backdrop of Denver, Colorado—a place that is as fierce as it is exquisite—these women navigate the land the way they navigate their lives: with caution, grace, and quiet force.

In "Sugar Babies," ancestry and heritage are hidden inside the earth but tend to rise during land disputes. "Any Further West" follows a sex worker and her daughter as they leave their ancestral home in southern Colorado only to find a foreign and hostile land in California. In "Tomi," a woman leaves prison and finds herself in a gentrified city that is a shadow of the one she remembers from her childhood. And in the title story, "Sabrina & Corina," a Denver family falls into a cycle of violence against women, coming together only through ritual.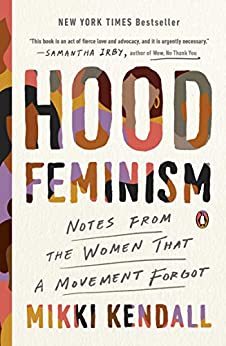 Block 6: Hood Feminism: Notes from the Women That a Movement Forgot by Mikki Kendall
Click here for the Hood Feminism Discussion Guide
Today's feminist movement has a glaring blind spot, and paradoxically, it is women. Mainstream feminists rarely talk about meeting basic needs as a feminist issue, argues Mikki Kendall, but food insecurity, access to quality education, safe neighborhoods, a living wage, and medical care are all feminist issues. All too often, however, the focus is not on basic survival for the many, but on increasing privilege for the few. That feminists refuse to prioritize these issues has only exacerbated the age-old problem of both internecine discord and women who rebuff at carrying the title. Moreover, prominent white feminists broadly suffer from their own myopia with regard to how things like race, class, sexual orientation, and ability intersect with gender. How can we stand in solidarity as a movement, Kendall asks, when there is the distinct likelihood that some women are oppressing others?
In her searing collection of essays, Mikki Kendall takes aim at the legitimacy of the modern feminist movement, arguing that it has chronically failed to address the needs of all but a few women. Drawing on her own experiences with hunger, violence, and hypersexualization, along with incisive commentary on reproductive rights, politics, pop culture, the stigma of mental health, and more, Hood Feminism delivers an irrefutable indictment of a movement in flux. An unforgettable debut, Kendall has written a ferocious clarion call to all would-be feminists to live out the true mandate of the movement in thought and in deed.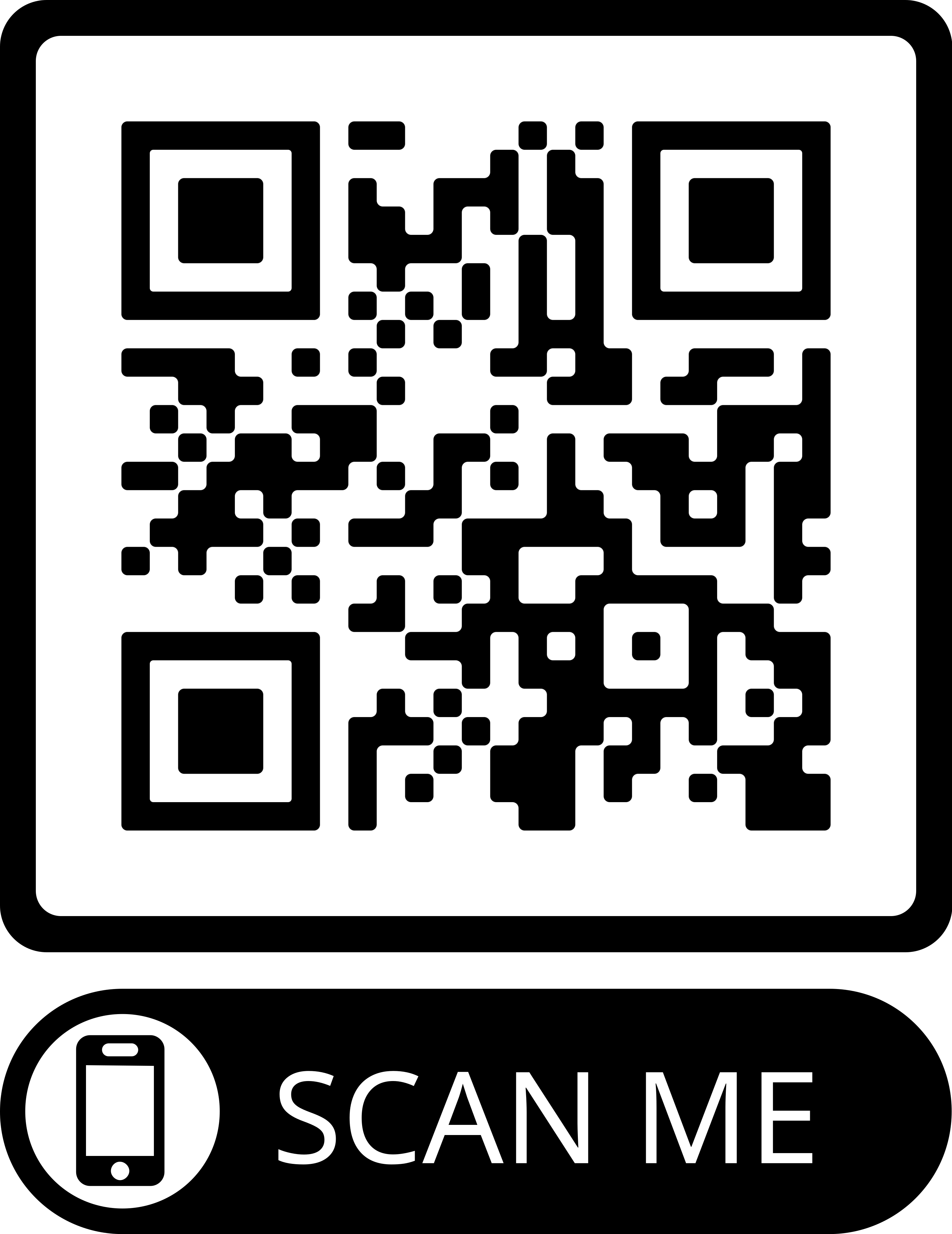 show all / hide all
2021 -2022 Reading List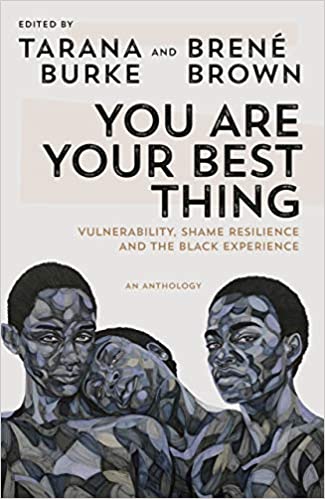 Winter 2021-22 - You Are your Best Thing: Vulnerability, Shame Resilience, and the Black Experience by Tarana Burke and Brene Brown
*A collaboration with the Wellness Resource Center.
Burke and Brown are the perfect pair to usher in this stark, potent collection of essays on Black shame and healing. Along with the anthology contributors, they create a space to recognize and process the trauma of white supremacy, a space to be vulnerable and affirm the fullness of Black love and Black life. Tarana Burke and Dr. Brené Brown bring together a dynamic group of Black writers, organizers, artists, academics, and cultural figures to discuss the topics the two have dedicated their lives to understanding and teaching: vulnerability and shame resilience. Contributions by Kiese Laymon, Imani Perry, Laverne Cox, Jason Reynolds, Austin Channing Brown, and more.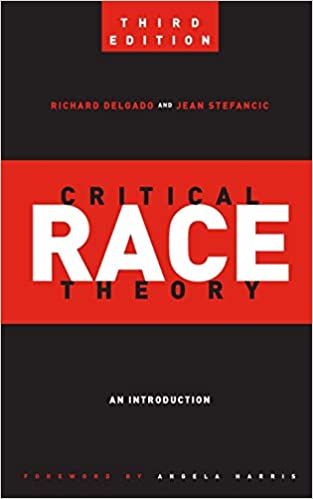 Fall 2021 - Critical Race Theory: An Introduction by Richard Delgado & Jean Stefanic
*A collaboration with Dean of the Faculty,  Dr. Claire Oberon Garcia
Critical Race Theory is essential for understanding developments in this burgeoning field, which has spread to other disciplines and countries. The new edition also covers the ways in which other societies and disciplines adapt its teachings and, for readers wanting to advance a progressive race agenda, includes new questions 
or discussion, aimed at outlining practical steps to achieve this objective.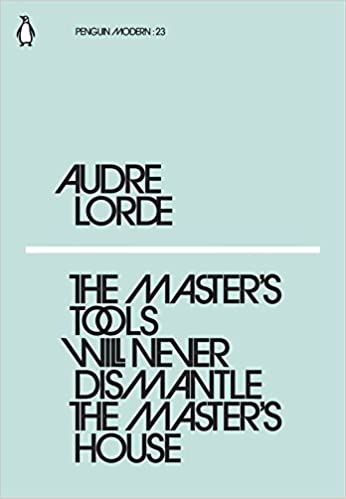 Spring 2021 - The Master's Tools Will Never Dismantle the Master's House by Audre Lorde 
From the self-described 'black, lesbian, mother, warrior, poet', these soaring, urgent essays on the power of women, poetry and anger are filled with darkness and light. Penguin Modern: fifty new books celebrating the pioneering spirit of the iconic Penguin Modern Classics series, with each one offering a concentrated hit of its contemporary, international flavor. Here are authors ranging from Kathy Acker to James Baldwin, Truman Capote to Stanislaw Lem and George Orwell to Shirley Jackson; essays radical and inspiring; poems moving and disturbing; stories surreal and fabulous; taking us from the deep South to modern Japan, New York's underground scene to the farthest reaches of outer space.
show all / hide all
Want to Join the ABC?
Antiracism, Diversity, Equity & Inclusion Programs Coordinator