Our Alumni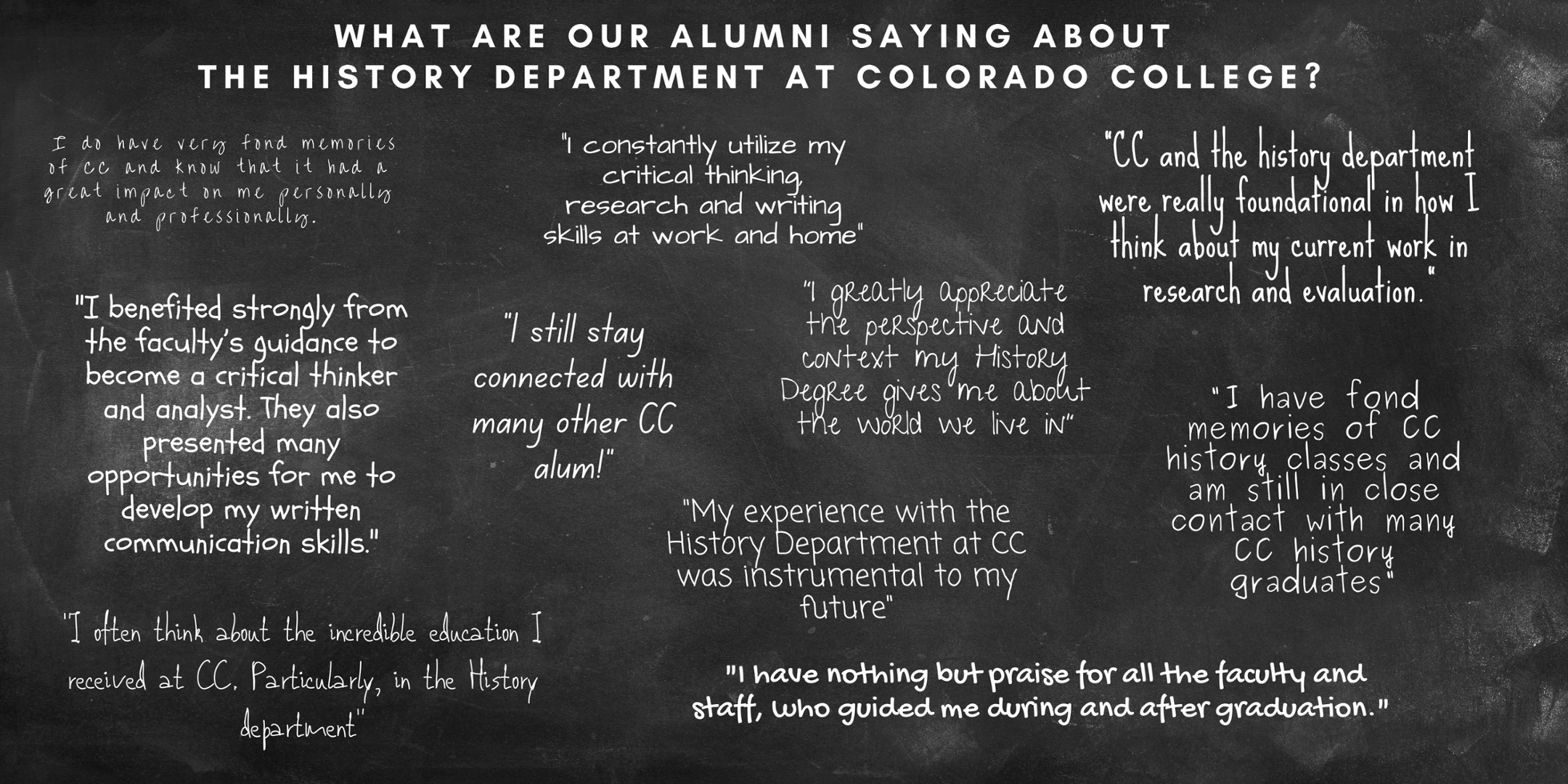 About our Alumni
Alumni in Academics:
A history degree at Colorado College helps prepare you to pursue a graduate degree not only in history, but in a number of fields. Our program, which emphasizes critical thinking, archival research, and academic writing helps develop skills that are transferable across the academic world.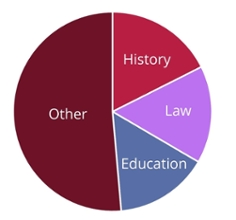 According to our 2021-2022 Alumni Survey, 17.6% of our alumni who go to graduate school study history, 15.8% study law, and 15.2% study education. 
---
Alumni in the Professional World:
Our alumni go on to find success in a number of different fields and careers. Some dedicate their lives to history, while others branch out into other fields. Regardless, our Alumni agree that the critical thinking, research, analytical, and writing skills they learn as history majors help them succeed in their chosen professions. The nuanced and diverse worldview that a study of history fosters stays with them forever. 
Our alumni go on to careers such as: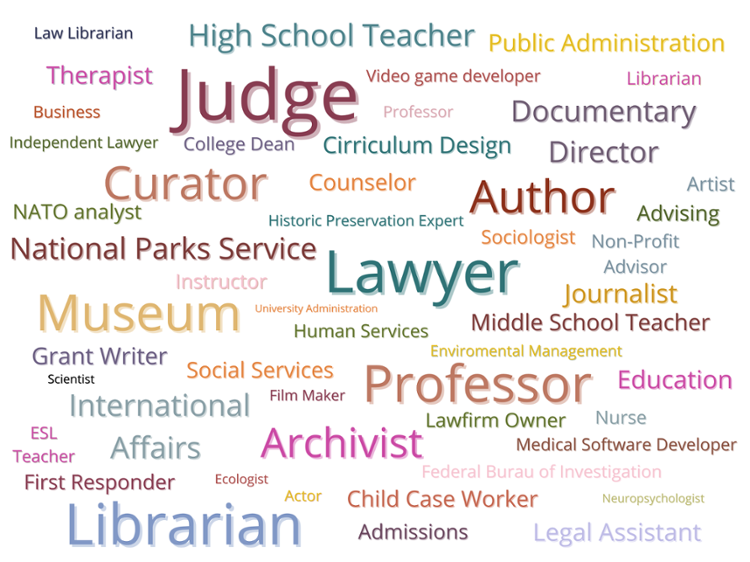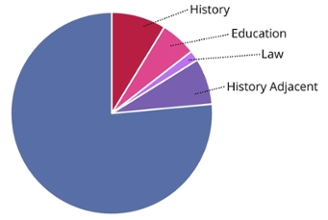 According to our 2021-2022 Alumni Survey, 8.5% of our alumni end up working in history, 5.6% work in education, 1.6% work in law, and 7.2% work in other history adjacent fields. 
---