The Colorado Springs LGBTQ+ Oral History Project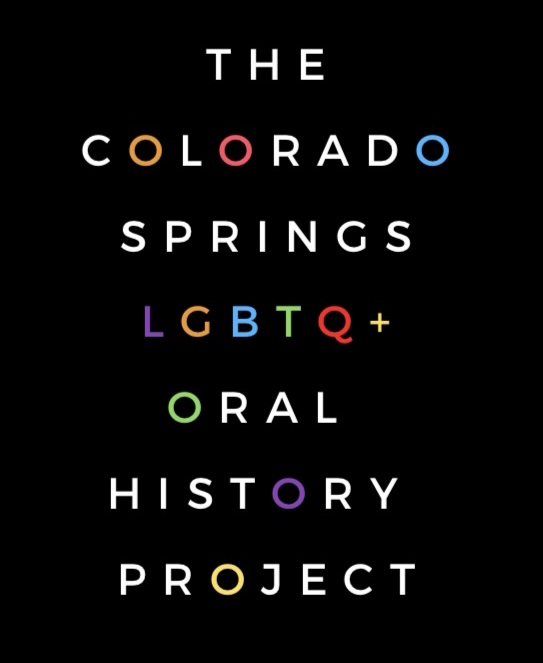 Listen on:
The Colorado Springs LGBTQ+ Oral History Project is a public archive of the life stories of long-time LGBTQ+ residents of Colorado Springs. This continuously evolving community-based research project harnesses the power of story-telling in preserving LGBTQ+ subcultures, memories, and lived experiences. 
The Project aims to honor the struggles and triumphs of lesbian, gay, bisexual, transgender, and queer people in a place that is often termed "ground zero" of the late 1980s/90s "culture wars" in the wake of the HIV/AIDS epidemic. It documents firsthand accounts of LGBTQ+ communities' ongoing struggles and perseverance against discrimination and violence in southern Colorado, while also pushing back on dichotomous understandings  of queer-friendly coasts and hostile middle America. 
The Project gathers stories of LGBTQ+ daily life, resistance, joy, intra-community harm as well as resilience. Thus, in an environment where LGBTQ+ people's humanity is perpetually diminished, the project recognizes and aims to preserve the complexity, contradictions and tremendous richness of LGBTQ+ lives.
The Project strives to highlight the stories of those whose experiences are historically marginalized and devalued in the historical archive on the basis of race, ethnicity, indigeneity, class, sex, sexuality, gender, ability, age, nationality and more, often within LGBTQ+ communities as well. In this way, it grounds a critical and equity minded approach to the representation of long-time LGBTQ+ residents of Colorado Springs. 
At the same time, Project leaders recognize the dearth of Native American life stories in this archive, that is led by non-Native faculty and housed in academic institutions that occupy the ancestral lands of the Ute, Arapaho and Cheyenne peoples, among others. We are committed to addressing this gap in consultation with Native community members, in our forthcoming efforts. 
The Colorado Springs LGBTQ+ Oral History Project was founded in 2020 by Dr. Rushaan Kumar. The oral history interviews comprising this archive are collected in collaboration with Colorado College students enrolled in Dr. Kumar's classes, and are housed on CC's Tutt Library Digital Archives. The Project was recognized with Colorado College's 2020-21 Community-Engaged Research Award. 
The Project's key faculty collaborator is Dr. Tre Wentling, Assistant Professor of Women's and Ethnic Studies at University of Colorado, Colorado Springs (UCCS). Dr. Wentling, in collaboration with his students at UCCS has already and will continue to expand this archive's contents, circulation, and resources. 
So far, the Project has collected 37 oral histories as part of four cycles or "Seasons". In addition to the Tutt Library Digital Archive, the oral histories are accessible on Spotify and Apple Podcasts. Follow our work on Instagram @cos.lgbtq.oralhistoryproject.  
Project coordinators can be contacted at rkumar@coloradocollege.edu and twentlin@uccs.edu and through our Instagram!