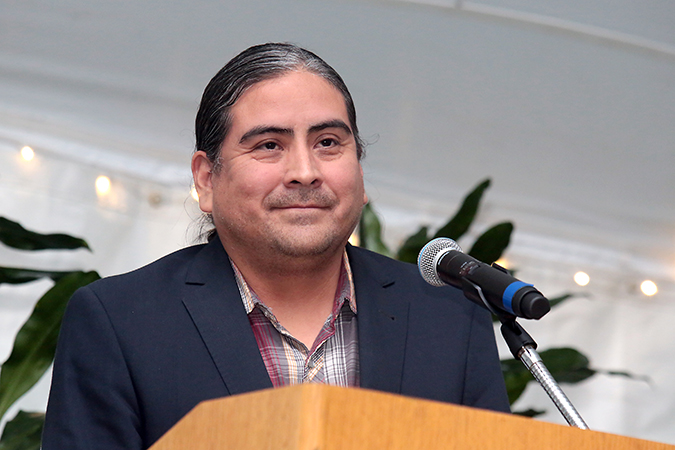 Raven Chaon, the first Mellon Artist-in-Residence at the Colorado Springs Fine Arts Center at Colorado College, produced diverse exhibits at the FAC, which were on display Oct. 14, 2017 to Jan. 7, 208. The works of "Lightning Speak" ranged from sculptural sound installations, to site-specific performances and collaborative projects.

Chacon, who is a composer of chamber music, a performer of experimental noise music, an educator, and an installation artist, also worked with CC professors Carrie Ruiz, Spanish and Portuguese; and Vicki Levine, Music. Together, they taught the Block 2 course Song, Poetry, and Performance in the Southwest.

The interdisciplinary course was bilingual, and cross-listed between the Departments of Music; Spanish and Portuguese; and Race, Ethnicity, and Migration Studies. Intercultural performance and collaboration were key themes of the course, and students worked together on group projects, which they presented during the final Monday of the block.

While at the college, Chacon also joined FAC Curator Candice Hopkins for "Sounding the Margins," a lecture about collaborative practices, and the new landscape of international exhibitions.

The Mellon Artist-in-Residence program was made possible by a $1.2 million grant Colorado College received from the Andrew W. Mellon Foundation in 2016. The grant supports forging deeper academic connections between the college and the interdisciplinary arts.