Josh Felton '22 | Kayla Fratt '16 | Olivia Sage Noonan '20 | Evan Foster '21 | Riley Wadehra '20 | Grace Rosner '22 | Audrey Dervarics '19 | Arielle Link '19 | Bridget Galaty '21
An astounding number of Colorado College graduates were awarded National Science Foundation grants from the Graduate Research Fellowship Program this spring, highlighting the strength of CC's science programs and its comprehensive resources that assist in the application process.
Nine alumni have joined the ranks of the next generation of STEM leaders, with seven of them earning fellowships in life sciences including ecology, cell biology, organismal biology, systematics and biodiversity; and two in social sciences, including biological anthropology and economics.
"A graduate research fellowship is a major honor that suggests a great likelihood of success in a PhD program and a bright future in research," says Rachel Jabaily, Associate Professor for Organismal Biology and Ecology. "We had a particularly high yield compared to many of our peer institutions. Recipients of the NSF GRF have demonstrated their ability to develop a novel research proposal with significant intellectual merit and explicit broader impacts to society. I received the NSF GRF in graduate school, and it enabled me to do fieldwork throughout the Andes during the academic year," she adds.
The GRF is the golden ticket for graduate studies. The program offers three fully funded years to the graduate program of the recipient's choice, which can be used over the course of five years. The fellowship frees recipients from other activities like being a teaching or research assistant. The applications are peer-reviewed by professional researchers using many of the same criteria as standard NSF research grants.
Josh Felton '22: Life Sciences – Systematics and Biodiversity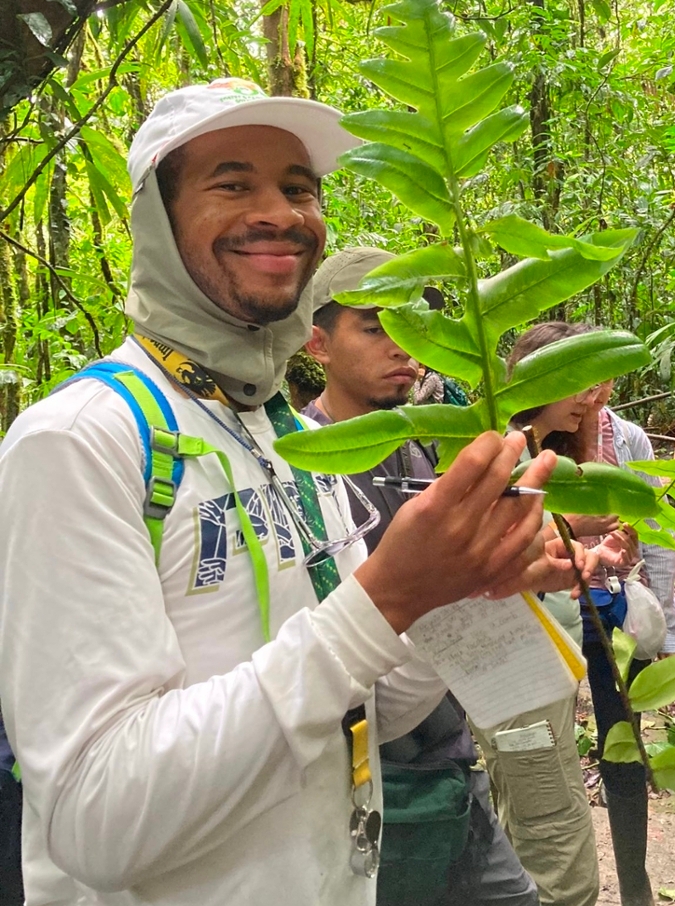 Jabaily was the research mentor for Josh Felton '22, currently her department paraprofessional, who won the GRF in organismal biology and ecology.
"I feel incredibly grateful and excited to have won the Graduate Research Fellowship," Felton says. "It's a great honor to be recognized for my potential as a botanist and I'm looking forward to the financial freedom that this fellowship will provide for me to pursue my research and academic goals."
A lifelong lover of plants, Felton wants to eventually teach the botanical sciences at the college level, strengthening students' connection to nature and instilling in them a sense of community while promoting sustainability and inspiring innovation. Felton credits Professor Jabaily for being instrumental in connecting him with the botanical sciences community.
"As my advisor, she has been a constant source of support from the beginning. I would like to express my gratitude to Dr. Jabaily for her guidance throughout my academic journey. As a colleague, her support has been crucial in navigating the botanical sciences as an early career scientist."
Felton will begin his PhD program at Cornell University this fall.
Kayla Fratt '16: Life Sciences – Ecology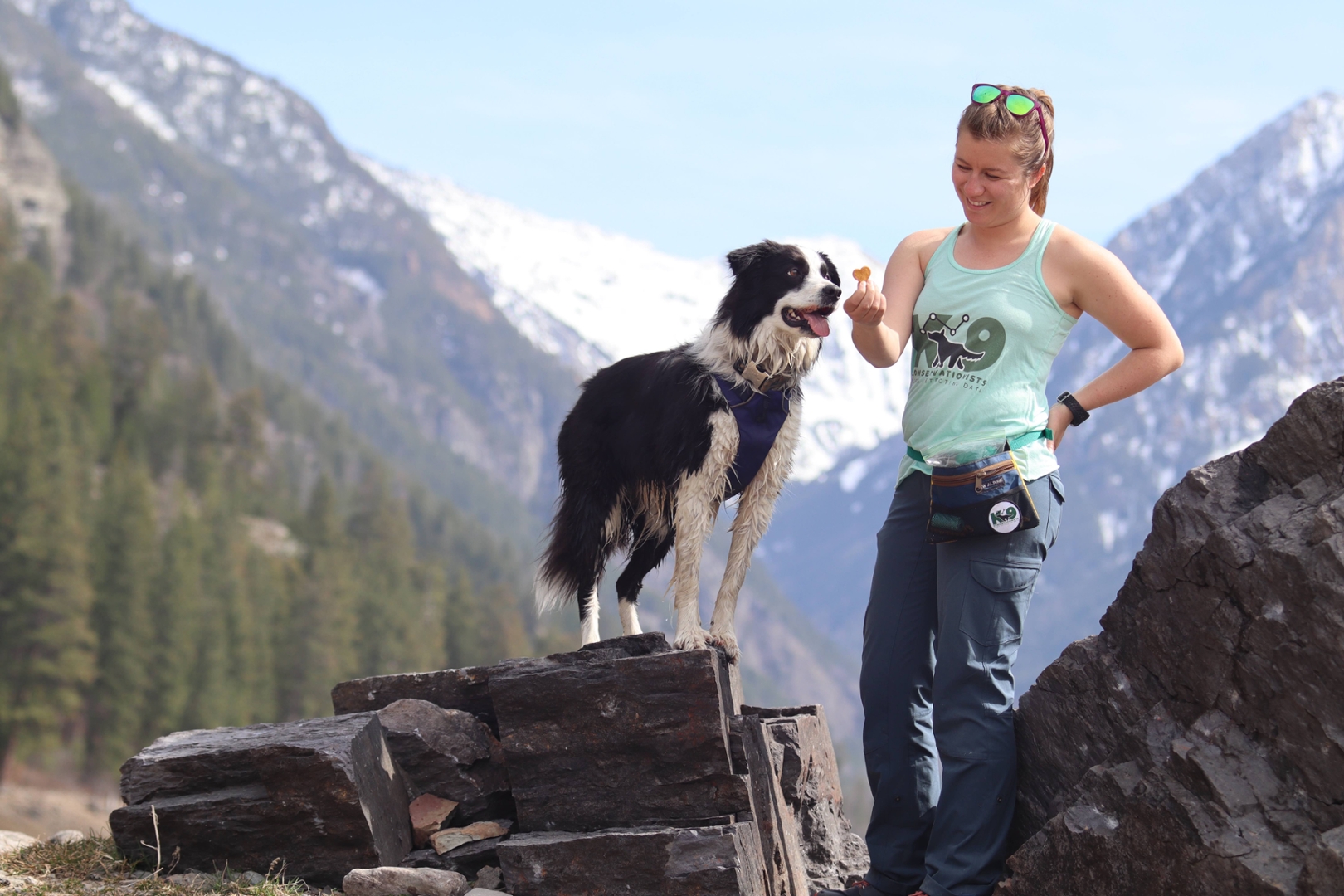 Kayla Fratt '16 is a certified dog behavior consultant who founded K9 Conservationists, an organization whose mission is to provide expert dog-handler teams that help scientists collect data to address conservation-based studies and questions.
Despite years of field work under her belt, she felt she needed to further her education and applied to graduate school. She applied for the GRF and the Fulbright, seeking funding to chase her dreams. Fratt won both.
"This feels like a dream come true!" she shares. "I couldn't be more thrilled. I've applied for the Fulbright twice before and didn't get it either time. I know how competitive both grants can be and it's a huge honor to win both. I am also relieved I waited for these opportunities. I could have made graduate school "work" earlier, but I'm glad I delayed and waited for the perfect opportunity to come my way."
Fratt wants to become a world leader in conservation detection dogs. She tips her hat to her organismal biology and ecology coursework at CC as well as time spent in the psychology and neuroscience departments, calling it "one of the best decisions" she ever made, claiming she wouldn't be half as successful with understanding dog behavior without a strong foundation of support from the psych and neuro departments.
Fratt thanks several faculty and staff members, including her adviser, Brian Linkhart, professor of Organismal Biology and Ecology. "He always pushed me and helped me become a much better field scientist by honing question-asking, hypothesis-testing, and research design. He was always an inquisitive, quietly joyful, calming presence that I try to model with my own students now," she says.
"Kayla was very good at approaching biological questions from unique perspectives and coming up with insightful solutions to problems, which was evident in her course work with me at CC. These qualities followed her after CC as well," adds Linkhart.
Kayla also lauds the top-notch guidance she received from Roy Jo Sartin, CC's Fulbright adviser. "Kayla's undergraduate studies in biology and ecology at CC, coupled with her internationally recognized expertise as a conservation detection dog (CDD) trainer, inspired this research into ways that CDDs can identify predatory species, which would be meaningful not only for the scientific community but also for the local herders who operate within this wildlife area in Kenya. This is why her research idea has been awarded not only a Fulbright but also a National Science Foundation Graduate Research Fellowship. She's incredible!" says Roy Jo Sartin.
"Some labs may not be able to afford to accept highly qualified students, but having the NSF GRFP can open those doors. I do not think I'd have been accepted to my dream lab—Taal Levi's lab at Oregon State University—if I didn't come backed by this award funding," Fratt says.
Olivia Sage Noonan '20: Life Sciences – Organismal Biology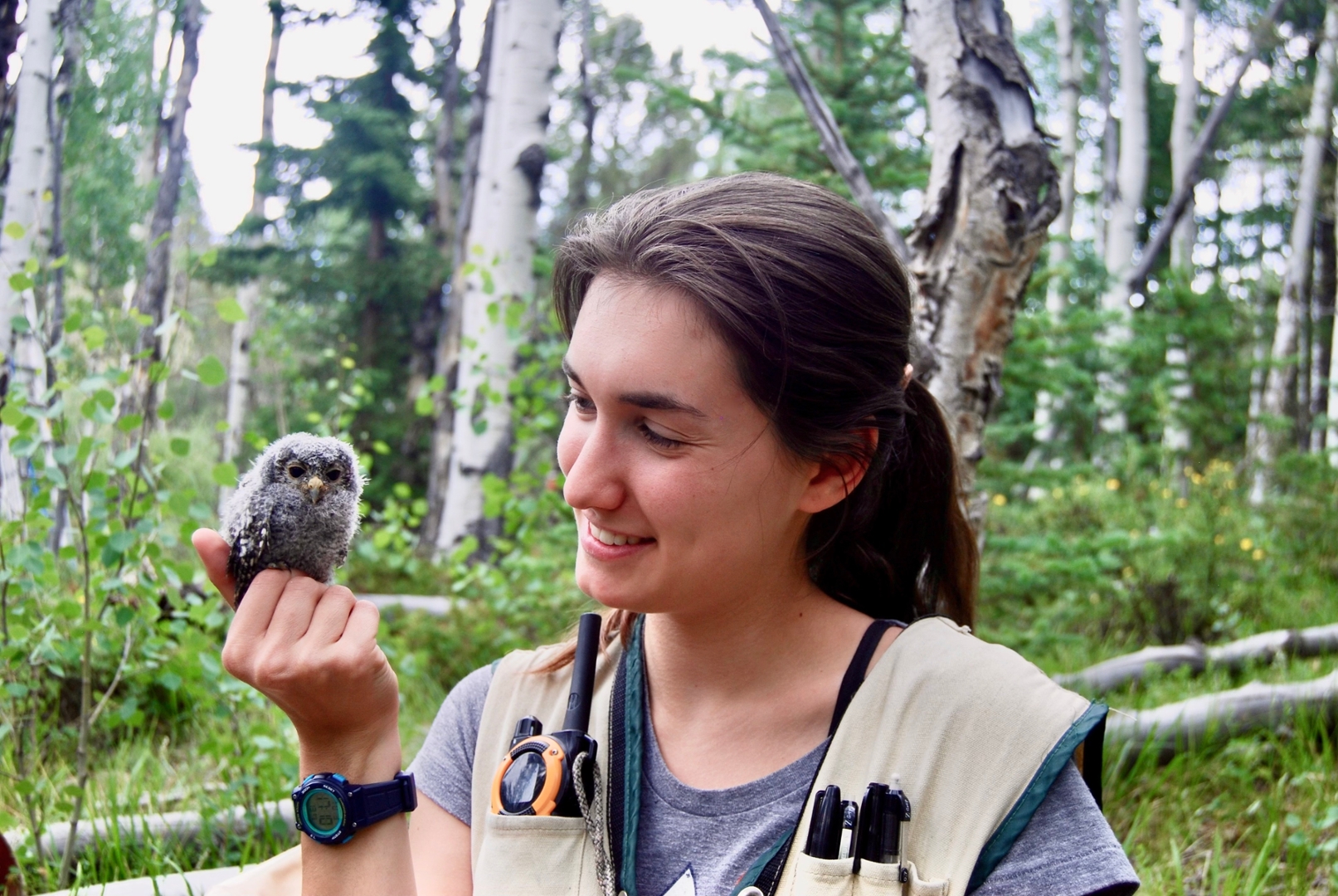 Linkhart also served as both major adviser and primary thesis adviser for Olivia Sage Noonan '20, who won the GRF in organismal biology and ecology.
"In mentoring more than 70 students over the past 20 years, Olivia stands out as one of the most dedicated, steady, and hard-working individuals I have had," he says. "Nothing seems to slow her down in the pursuit of her goals, and she was a superb mentor of younger students."
For five summers as an undergraduate and during her early post-graduate years, Noonan worked with Linkhart on a field crew studying flammulated owls. "I was fortunate to learn numerous ornithological research skills under his guidance and conduct my senior thesis on the owls' feather molt patterns – all while having the opportunity to contribute to a significant longitudinal study," Noonan says.
"I was also heavily involved with the CC Outdoor Education program where I learned many basic outdoor skills that have come in handy as a field biologist. And lastly, I co-founded the CC Tiger Audubon Society and led birding trips for members of the CC community, many of whom were first-time birders."
The GRFP funds the individual, not the proposed research project, so Noonan is prepared to pivot.
"While I am still ironing out the details of my graduate work, it will likely revolve around the effects climate change has on significant events (e.g., breeding, feather molt, migration) in the annual cycles of songbirds." Noonan will start a PhD in Integrative Biology at Oregon State University this fall conducting avian ecophysiology research.
Evan Foster '21: Life Sciences – Ecology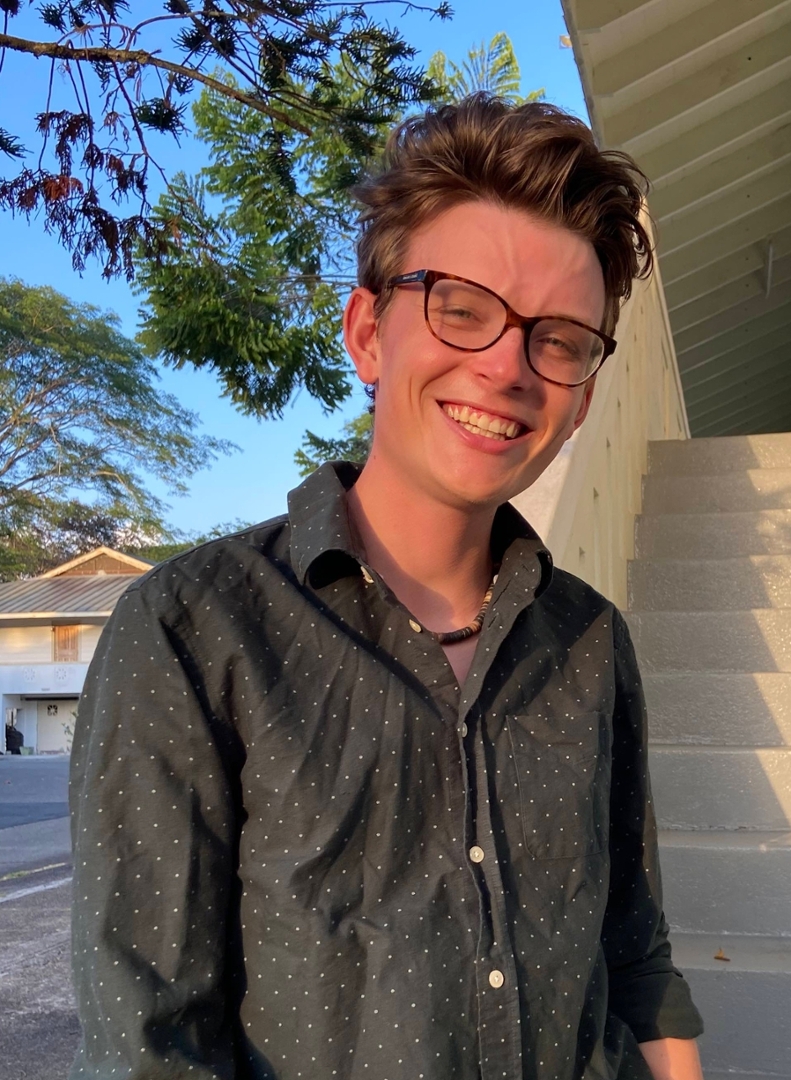 "I honestly was just hoping for an honorable mention and constructive reviewer comments that I could apply to future applications!" jokes Evan Foster '21, after learning he won the GRF.
"That being said, I am doing my best to fight my own imposter syndrome and both trust the promise and qualifications that my reviewers saw in my potential as a graduate student and future leader in my field of study, as well as recognize that this is a culmination of not only the hard work I put into this application, but also the years of hard work I put in during my undergraduate studies and postgraduate work."
Hard work that Foster's CC adviser, Miro Kummel, professor of Environmental Science, noted from the very beginning of his undergraduate experience. "I knew Evan from his first CC course," recalls Kummel. "He was part of the First Semester Abroad program and took my EV120 Ecology and Conservation of Tropical Cloud Forests in Costa Rica. He really fell in love with tropical ecosystems there, and his class independent project on orchid bees was meaningful to him, because he followed it up later in a REU project on invasive orchids in Puerto Rico. Evan worked with me on his thesis on spatial pattern formation in Colorado prairies -- and did a wonderful job there. But what was more remarkable was that at the same time, he was working on a paper for publication based on his orchid research in Puerto Rico. He managed both projects at an A+ level and now has a first author publication in one of the leading journals in the field."
Foster is currently working as a research intern at the Smithsonian Tropical Research Institute in Panamá, conducting research on marine invasions spread through the Panama Canal. He will be starting his PhD at the University of Notre Dame this fall in their Biological Sciences Department.
He plans to conduct his research on plant community ecology and plant-herbivore interactions at Mpala Research Center in Kenya. Foster hopes to continue learning from the natural world as an ecologist, primarily with a career in academia. "I believe academia provides a unique, privileged, and special opportunity to be curious, while still enacting positive change at an individual level through teaching and mentorship, like many of my professors at CC have done for me."
Riley Wadehra '20: Life Sciences – Ecology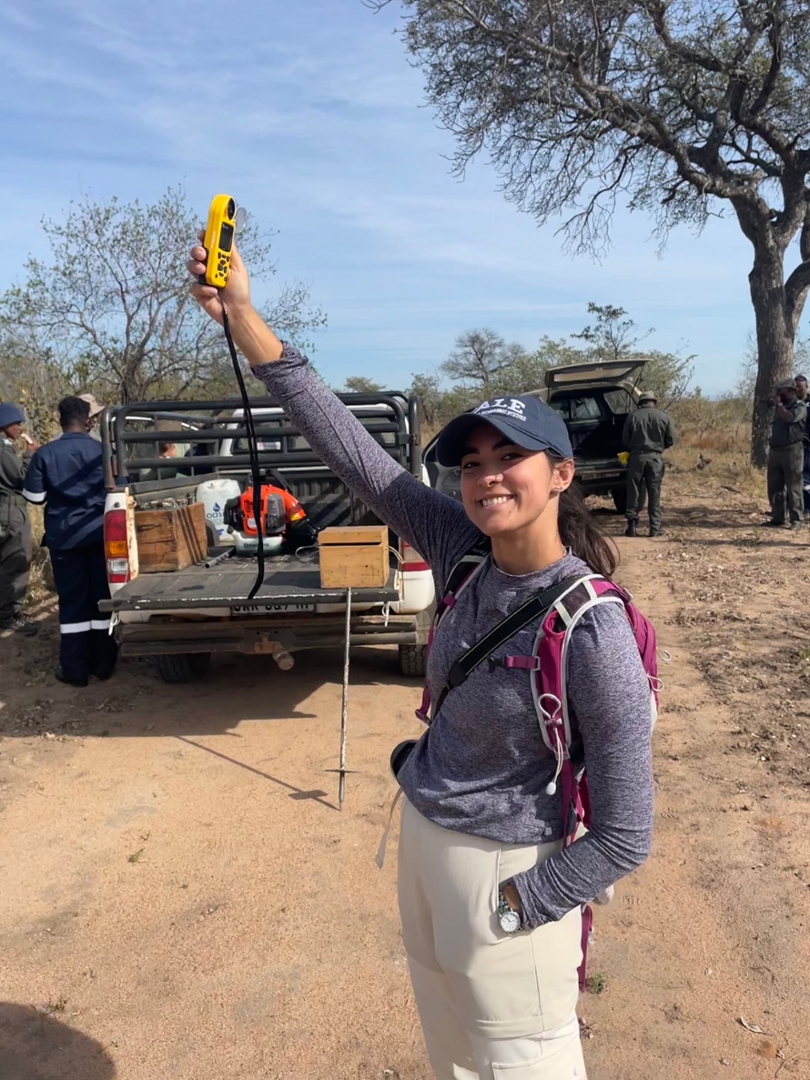 "I'm thrilled to win a GRF! Not only is it a major honor, but I worked very hard to write a good project and I'm glad it paid off," says Riley Wadehra '20, who's currently in her second year as a PhD student in the Yale University Ecology and Evolutionary Biology Department, working on fire behavior, particularly in tropical savannas.
Wadehra credits CC for setting her up for success, most recently through the application process and getting through grad school. "The Block Plan allowed me to take independent research blocks where I got hands-on experience with field work and research, so I was able to know I was interested in research and could leverage that experience. I gained a lot of confidence and excitement about my work at CC which I think really benefited me here," says Wadehra.
"Riley took my Climate Change class in her first year and was honestly one of the best students I ever had in that class," adds Kummel, who served as Wadehra's adviser. "She joined my treeline research group in her second year and worked with me for three years doing both hands-on data collection in the field as well as spatial analysis of data and mathematical modeling. She is incredibly bright, upbeat, has a can-do attitude to life and work. Her thesis work focused on developing spatial models for the treeline and exploring how spatial positive and negative feedbacks shaped the fine structure of the treeline's edge. She then compared her findings to real treelines at Pikes Peak. She presented her treeline work at national and international conferences."
Wadehra wants to continue studying fire and sees herself staying in academia either conducting research or teaching.
Grace Rosner '22: Life Sciences – Cell Biology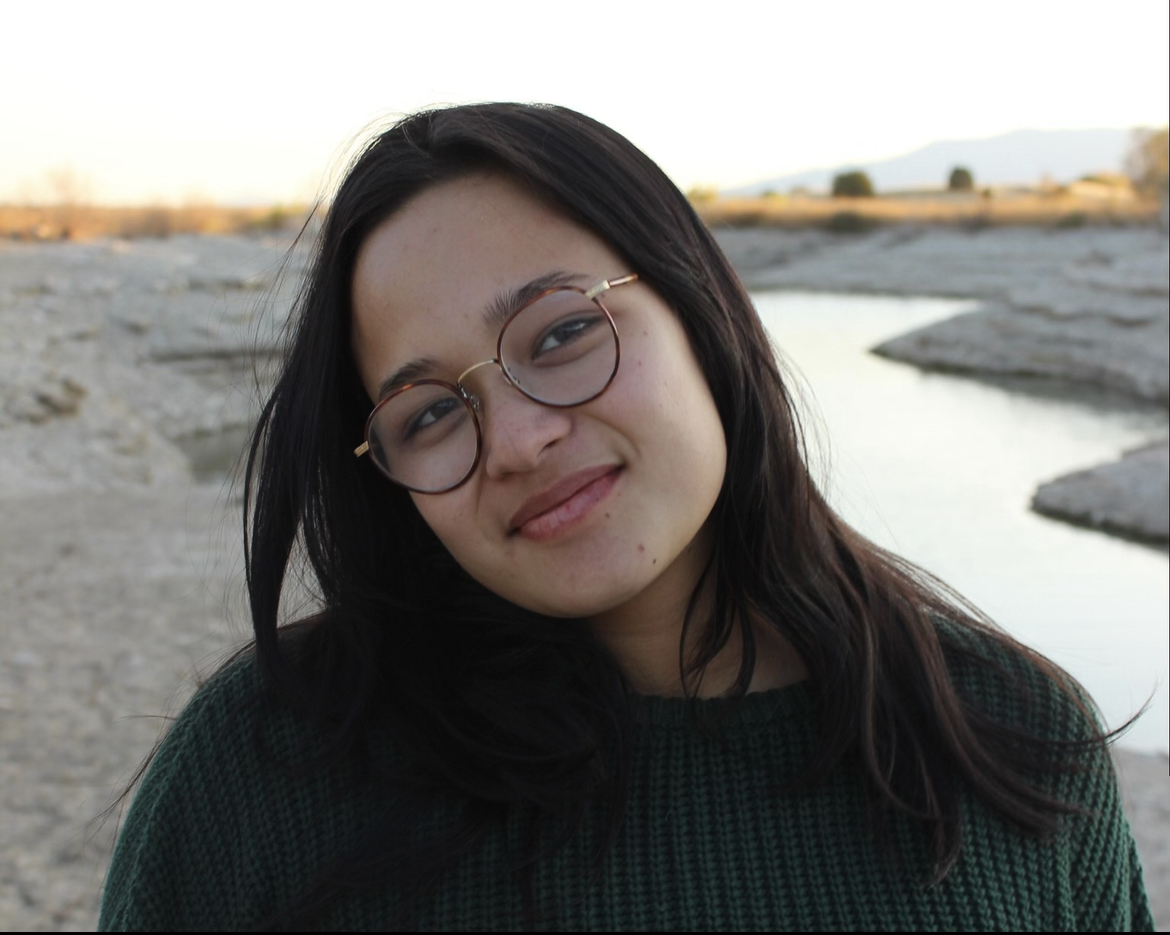 "I feel incredibly humbled. Life is never straightforward," says Grace Rosner '22 of winning a GRF. "I had no one to look over my research statement and just said to myself, 'let's do this.'"
Rosner says she has dedicated herself to science because she believes it is one way to address the world's most extensive problems. "We want to address problems that, in 100 years, people will look back and say were the most pressing and destructive issues humanity faced."
"I just want to help people – whether that be a small contribution to the knowledge of disease or a large discovery, I will be intellectually satisfied with every biological question I follow through on and I sincerely hope those questions address and benefit society," she added.
"I am thrilled for Grace to have her graduate research supported by the NSF Graduate Research Fellowship Program," says Darrell Killian, associate professor and chair of the Department of Molecular Biology. Rosner did research in Killian's lab, spending a lot of time learning some technically challenging microinjection skills. "It was clear to me that Grace was driven by curiosity, excitement, and passion rather than a need to check boxes for a major or a grad program."
Killian, who served as Rosner's adviser, considers her "a wonderful example of a product of a liberal arts college education." In addition to a molecular biology major and research experience, she pursued academic challenges outside the sciences, which included a major in the classics and a minor in philosophy.
"She took an impressive range of courses that make her a deep thinker across disciplines, and this will also make her an excellent communicator of science to others," Killian says.
Audrey Dervarics '19: Social Sciences – Biological Anthropology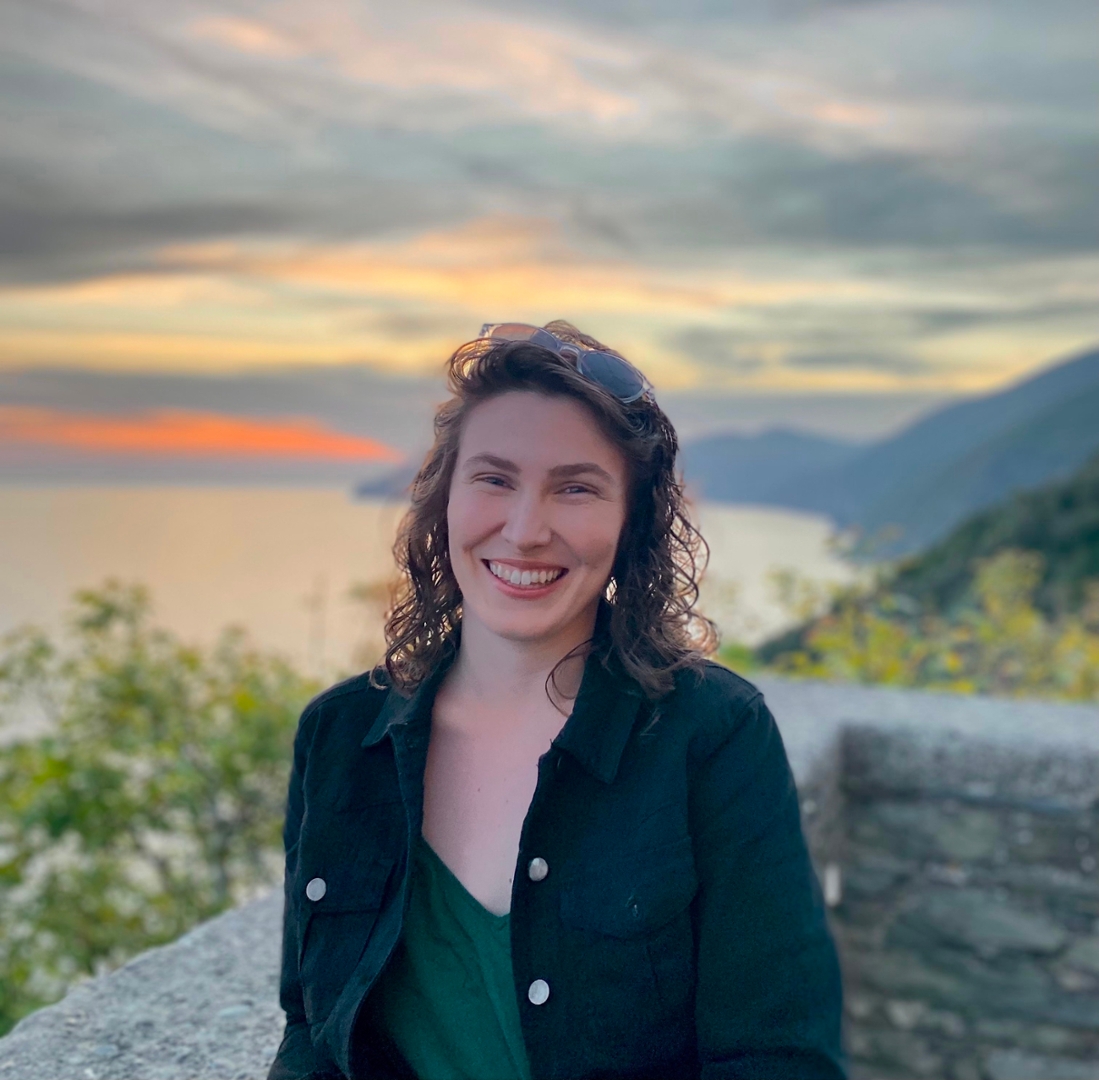 "It is a big confidence boost to know that the reviewers of this fellowship, who are experts in the field, see merit in both my past accomplishments and future goals," shares Audrey Dervarics '19.
Currently studying at a top research institution, Arizona State University, Dervarics wants to do community-based research and hopes to find collaborators with whom to co-generate her research and ensure it speaks to community needs. She says being at a large university makes her appreciate her beginnings at CC.
"The most formative aspect of my CC career was the depth at which I got to explore the questions I had. I can see how influential the small class sizes and one-on-one connections with professors were in shaping my critical thinking skills," says Dervarics.
"I am incredibly thankful to my CC adviser, Dr. Krista Fish, who opened up the Anthropology Department's bone lab outside of regular class hours so I could study more, who moved around her schedule to ensure osteology was taught before I graduated, and who guided me through the difficulties of my senior thesis."
"Audrey was an incredible student to work with!" shares Fish, professor of anthropology. "Her NSF project, which is aimed at exploring the 'immigrant health paradox,' is situated at the intersection of public health and biological anthropology and it truly blends her interests in human biology, the interaction between society and individual health, and social justice. I am so proud of everything that she has accomplished so far and look forward to learning from her next research project."
Beyond the opportunities it offered, CC's financial support of both internships and research was integral to landing Dervarics' first internship at the Smithsonian Institution as well as funding the culmination of her three summers there and her senior thesis project.
Arielle Link '19: Life Sciences – Ecology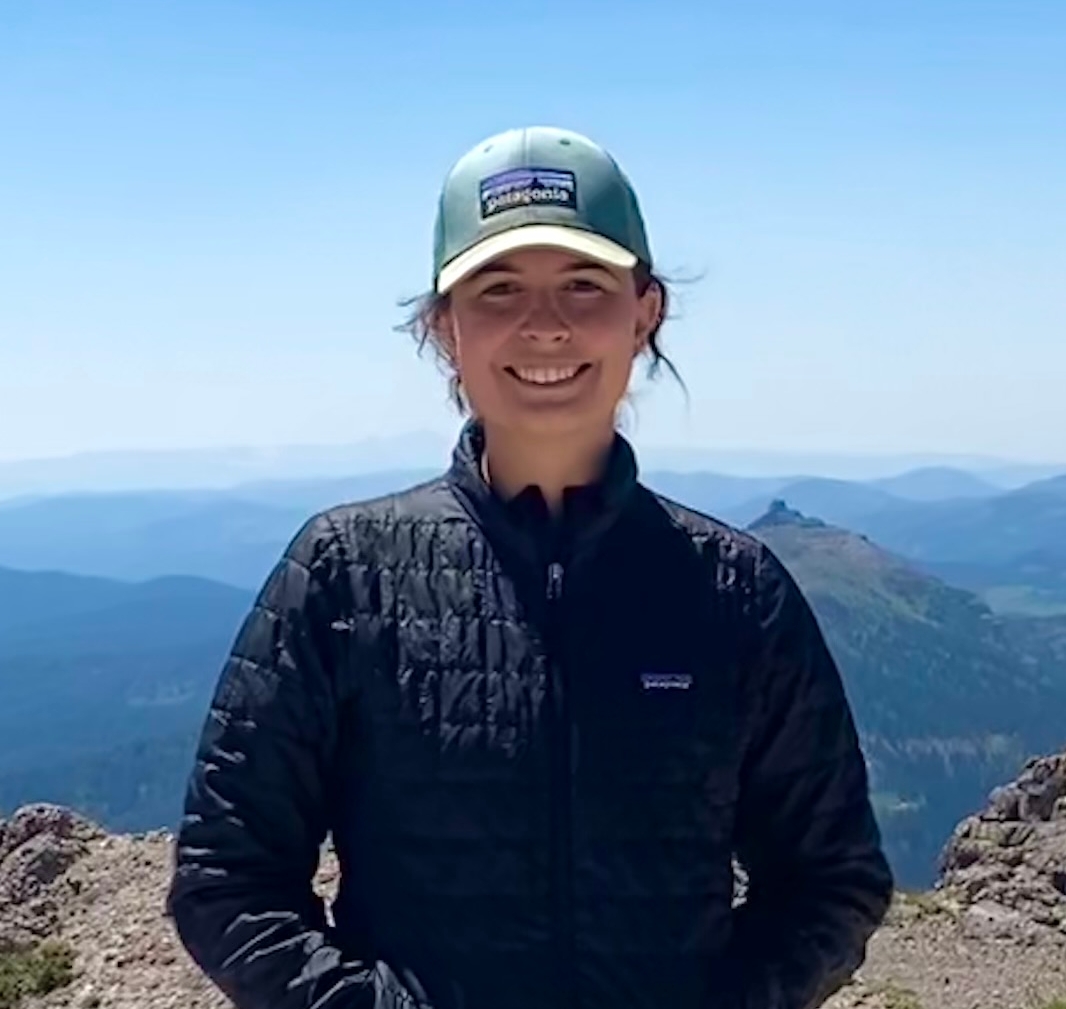 "Graduate school can be both overwhelming and fulfilling," says Arielle Link '19, currently a PhD student at the University of Wisconsin-Madison. "Winning the fellowship allows me to take a breath, realize I am on a solid path, and forge ahead with my work!"
Link calls it an "open secret" that the selection process for the GRFP is a bit of a lottery, as there are more students deserving of a fellowship than there are awards available. She feels lucky and honored. "I hope the work I am doing on microbial biodiversity and ecosystem function in postfire forests furthers the understanding of forest recovery after severe fire and ecosystem response to change," she says.
Link was heavily involved with the environmental science program at CC and gained field work and research experience beginning her first year. She also studied abroad in New Zealand, which helped expand her concept of ecological knowledge and data, as well as provide her with internship experience and a mentor who helped her apply for various research jobs after college.
She says the support of professors and staff in the environmental science department was invaluable to her.
"Specifically, I'd like to thank Dr. Rebecca Barnes (former EV program professor) for the constant inspiration and guidance, and for introducing me to biogeochemistry!"
Bridget Galaty '21: Social Sciences – Economics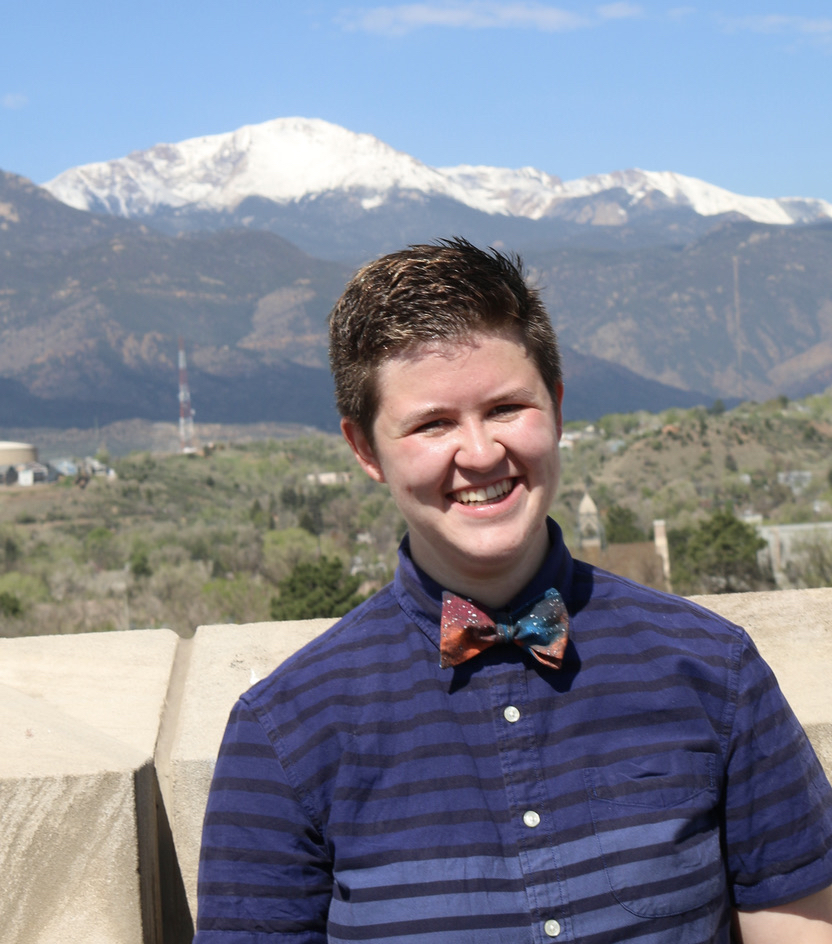 "It still feels totally unreal!" says Bridget Galaty '21, who says they took a "shot in the dark" applying to the GRFP. "I am really looking forward to the opportunity to use the fellowship to conduct individual research as part of getting my PhD in economics over the next few years," says Galaty.
Their project examines the effects of creativity in children and adolescents on academic and economic lifecycle outcomes as shaped by economic preferences, personality traits, and Executive Function (EF) skills. The project is built upon research they developed while working as a predoctoral fellow.
Galaty was inspired at CC by Jessica Hoel, associate professor and associate chair of the Economics and Business Department. Hoel introduced Galaty to the process of conducting experimental economics research which eventually led to a Math-Economics thesis on the COVID-19 vaccination and economic preferences.
"Bridget stood out from the very first week I met them, when Bridget took my 400-level math-econ elective as a sophomore," adds Hoel. "There was an optional statistical analysis portion of the class, and I expected that only students who had taken that pre-requisite course would participate in that part of my class. Instead, Bridget taught themself enough of the software program to be useful to the team in three days. Incredible! Bridget continued to be one of the most hard-working, creative, and curious students I've encountered at CC."