Topics in Environmental Social Sciences
Selected topics in the environmental social sciences that are not offered as part of the regular course listings. Meets the Critical Learning: SHB requirement.
Degree requirement — Critical Learning: SHB
1 unit — Eiswerth, Hautzinger, Miller-Stevens
Featured Offering
An introduction to the legal and policy issues related to food, agriculture, and the environment in the United States; students will take a field trip to the San Luis Valley of Colorado, where they will engage with farmers, government representatives, policy advocates, and other agricultural stakeholders in the area.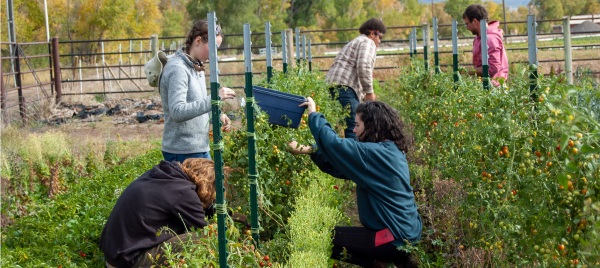 State of the Rockies: Conserving Local Landscapes asks CC students to momentarily refocus their attention from the global to the local, and to take a closer look at environmental struggles being waged closer to their new home in Colorado Springs.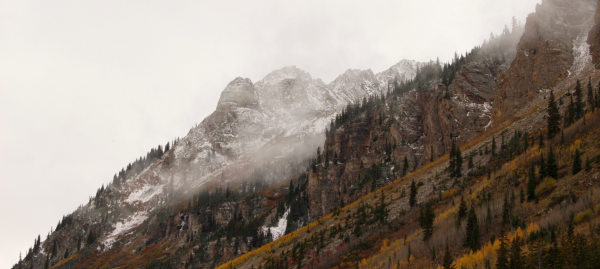 The relations between human beings and the non-human world have never seemed so urgent or troubled as they do today. Concerns over climate change, ocean acidification, disappearing grasslands and forests, soil depletion, dwindling water resources, and environmental catastrophe fill the pages of our newspapers and flash across facebook, twitter, instagram, and other mass media. On a global scale, such problems can seem so large and so vexing that they appear literally unsolvable - where individuals, communities, or governments can't marshal the resources to adequately address the challenges posed. Yet, in shifting our attention from a bigger picture to a smaller one, local efforts to protect our natural environment can offer lessons that are portable and pragmatic, even empowering. This special half-block course asks CC students to momentarily refocus their attention from the global to the local, and to take a closer look at environmental struggles being waged closer to their new home in Colorado Springs. Run in conjunction with the State of the Rockies Program this course will take students out of the classroom and put them into the field, on the front lines of environmental conservation efforts here on the southern end of Colorado's Front Range. By studying the history of land use in Colorado, talking with conservation experts, and visiting the places they are working to conserve, this course will examine how we arrived at our environmental present through a series of human choices, made within the constraints imposed by the non-human world around us. From its towering mountains to its vast prairies, Colorado Springs draws countless people eager to appreciate its great natural spaces. Yet managing those resources has been more difficult than it may seem. We invite students to join us in learning about the nearby natural landscapes, challenges faced in their management and protection, and where we might go in shaping a more effective conservation future.
Topics in Environmental Social Sciences: Protecting Wetlands addresses the detrimental consequences of the destruction and disappearance of fifty percent of the world's wetlands. In doing so, students will gain a better understanding of the efforts put forth by environmental organizations, individuals, and governments to restore and protect these precious ecosystems.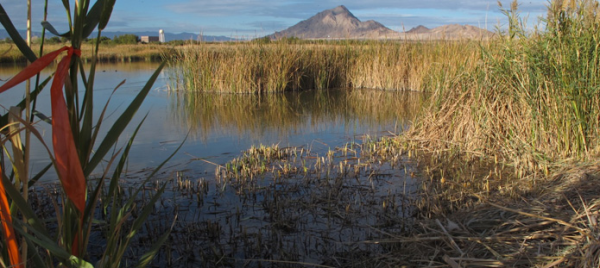 Wetlands are critical to our ecosystems and economies. Although they comprise only 5% of the surface of the US, they are home to 31% of our plant species, 50% of North American bird species nest or feed in them, and 71% of our $111 billion annual recreational and commercial fishing industry comes from wetland-dependent species. And yet we have destroyed half of our wetlands. Wetlands have been poorly understood by scientists, the public, and governments for hundreds of years. Why be concerned over something called a "swamp" and considered a breeding ground for disease? Consequently, instead of being protected and preserved, they were ditched, drained, and filled to make them available for uses such as farms, subdivisions, and industrial sites whose values were widely accepted. In this course we will explore the flawed reasoning and misguided policies that led to this tragic loss. Now with a better understanding of the ecological, aesthetic, and economic values of wetlands, efforts are being taken to halt the destruction of this critical component of the environment. Individual landowners, environmental organizations, and governments at all levels from local to international are making decisions and taking action to protect wetlands. How do we move from the tragic 50% loss, to an interim goal of no annual net loss, and finally to an annual net gain of wetlands? Answering these questions will be the focus of this course. In it, we will study wetland protection policies from private conservation easements, to state and national laws restricting the filling of wetlands, to international treaties encouraging national commitments to protect wetlands. We will focus on the current regulatory structure, which is based on modern ecological understandings of wetlands and the ecosystems services they provide.
Offerings
| Term | Block | Title | Instructor | Location | Student Limit/Available | Updated |
| --- | --- | --- | --- | --- | --- | --- |
| Fall 2021 | Block 1 | Topics in Environmental Social Science: Capitalism and Sustainability Topic Details | Mark Eiswerth | Palmer Hall 121 | 25 / 0 | 10/19/2021 |
| Fall 2021 | Block 3 | Topics in Environmental Social Sciences: Anthropocene | Sarah Hautzinger | Barnes Science Center 407 | 25 / 0 | 10/19/2021 |
| Spring 2022 | Block H | Topics in Environmental Social Sciences: Policy, People and Environment (Rockies) Topic Details | Katrina-Kat Miller-Stevens | TBA | 25 / 25 | 10/19/2021 |