Art & the Landscape
A history of gardening and landscape architecture including gardens of the Far East, Egypt, the ancient Mediterranean, the Islamic world, western Europe and North America. How gardens reflect changing concepts of nature and human interaction with it from the Garden of Eden to xeriscaping in the American West. We will also consider selected descriptions of gardens in literature, as well as images of nature in art, such as landscape painting and botanical illustration. Meets the Writing in the Discipline requirement. (Not offered 2021-22).
Degree requirement — Writing in the Discipline
.5 to 1 unit
Featured Offering
In Block 8 students in Art and the Landscape will not only analyze gardens from the past, but immerse themselves in contemporary issues in landscape architecture through written essays and other creative projects.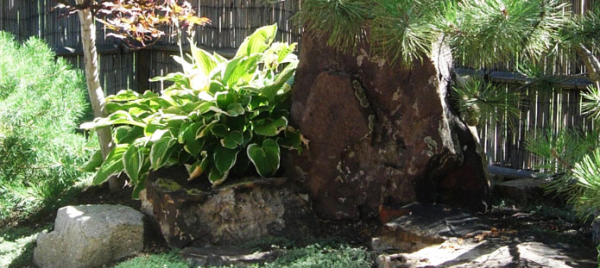 Art and the Landscape examines history of gardens and landscape architecture as well as depictions of the landscape that illustrate changing perceptions of nature over time. Art has been intertwined with the landscape from its very beginnings as humans have interpreted and shaped nature in accordance with their ideas of beauty, order and the sacred. The interaction between humans and plants is not only a matter of survival, but an expression of values. Symbolism attached to gardens and individual plants demonstrates the relationship between nature and religion. The quest for unique plants motivated European explorers to voyages of discovery. Garden makers have often altered and shaped the landscape with built gardens that defied the nature with expressions of power such as the legendary "Hanging Gardens of Babylon", Roman villas and the gardens of Versailles. Other traditions have harmonized with the natural order like Greek sanctuaries and Japanese gardens.
The class will visit regional examples such as the Denver Botanic Gardens with its many features, such as the Japanese "Garden of Wind and Pines", the formal gardens of Penrose House designed by the Olmsted firm, and the Colorado Springs Xeriscape gardens. We will also study the history of landscape design in the local community from its beginnings with General William J. Palmer's plans for a green city and his urban parks like Monument Valley Park. Discussions with horticulturalists will help students understand the Colorado College landscape, its history and current issues. How does the campus landscape shape our perceptions of the institution? How do we balance a commitment to sustainability with the creation of beautiful spaces? How do community gardens promote social and economic transformation?